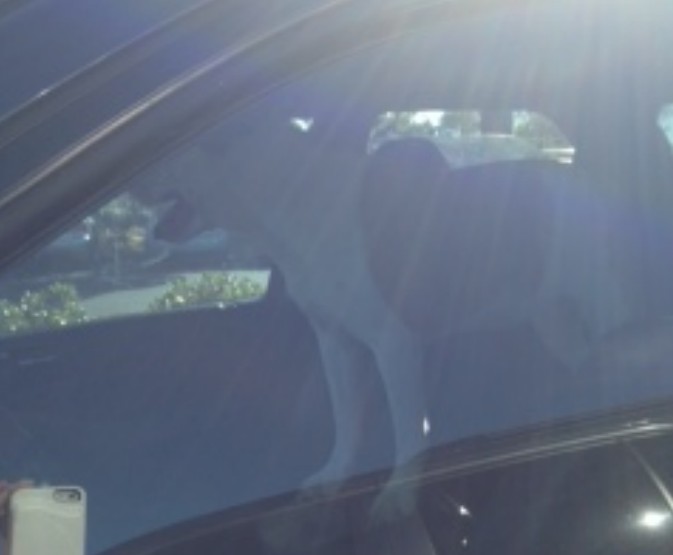 >
Unfortunately, we're seeing this almost everyday, and it's really unacceptable.
Here's the latest story from an anonymous Claycordian….
I saw this dog on Saturday around 5:30 pm. I spoke with employees at Costco & they were no help. I was told by one of the employees that this was the second dog in a car on Saturday. I called the Concord Police & they came out within 10 minutes. The officer saw the door was unlocked & he opened the door & left it open. The officer was kind enough to stay & wait to see the owner. I asked if the owner would get a ticket. The officer said it depends how long he/she is gone. I told the officer it's already been 20 minutes & counting.
Can you please remind everyone not to leave animals in the car.
Reminded, again.
Thanks for what you did to save the dog. At this time, it is unknown if the man/woman was ticketed for leaving the dog in the vehicle.