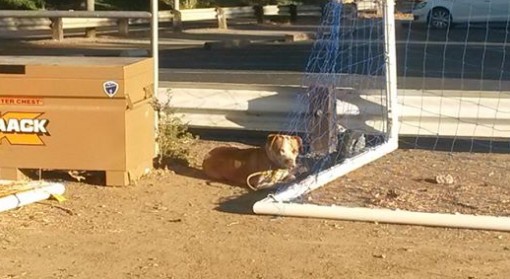 >
Several dogs have been abandoned at Newhall Park in Concord in the past few days.
This dog, who was found earlier today, was rescued just two days after five pit-mix puppies were rescued in the same spot.
As you can see, this most recent rescue is tangled up in a soccer net. Police were called, and the dog will probably go to the shelter in Martinez.
Thanks to the concerned Claycordian who rescued the dogs from the park.
We're all hoping these dogs will find good homes. If you're an irresponsible person, please don't get an animal, or have a child.