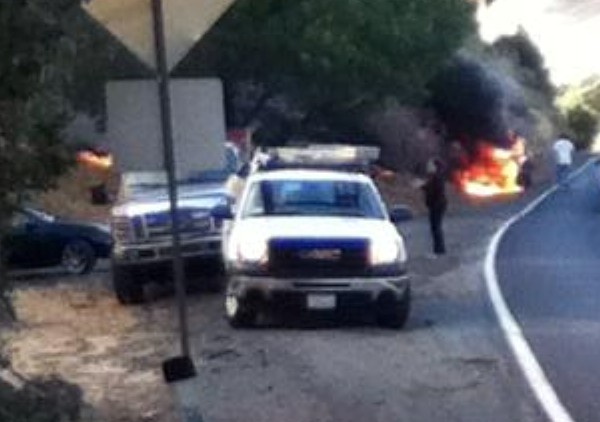 >
Instead of just driving past the scene like many people would do, the good (and still unknown) samaritans who drive the trucks pictured above actually stopped to help while a vehicle burned on the side of Marsh Creek Rd. on Wednesday evening.
Fortunately, nobody was injured.
The fire, which was west of Morgan Territory, forced the closure of the road for about an hour while authorities waited for a tow truck.
Other good samaritans also stopped to help out.
Thanks to all of you who assisted, and thanks to Sue Thompson for the picture!
RELATED STORY W/PHOTOS: Marsh Creek Rd. Closed Due to Vehicle Fire