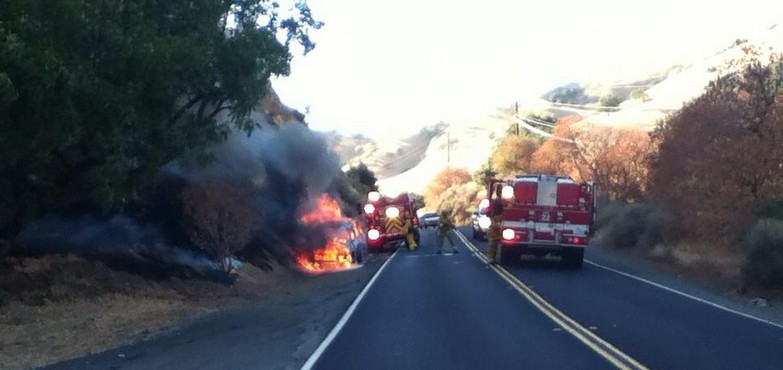 >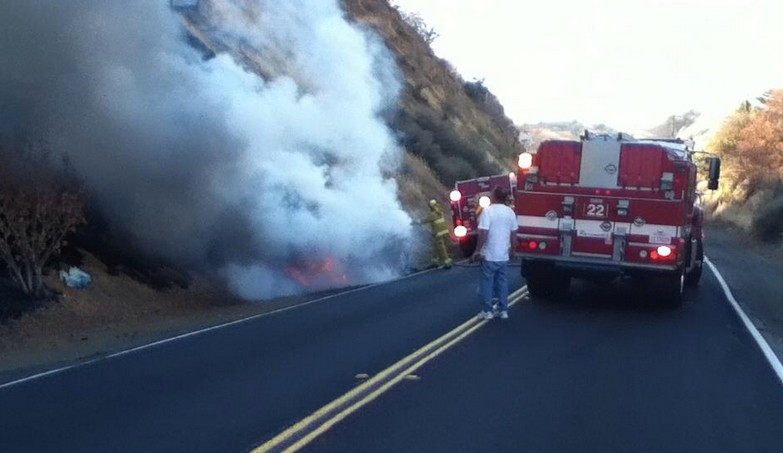 >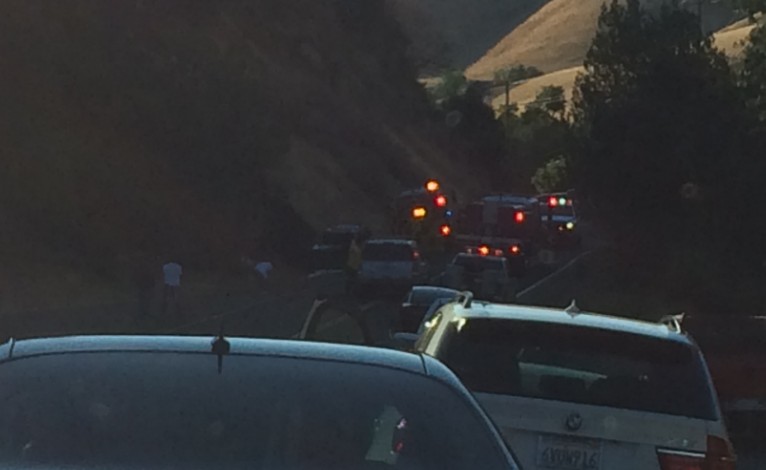 >
Marsh Creek Rd. is expected to be closed until about 7:30pm due to a vehicle fire.
Authorities are waiting for the vehicle to be towed in order to open the roadway. The CHP says one lane could be open sooner, but you should expect major delays.
No injuries were reported.
The vehicle fire occurred about a mile east of Rodie's.
Thanks to Sue Thompson for the top photos and thanks to Phil for the bottom one!
UPDATE: The road is back open.