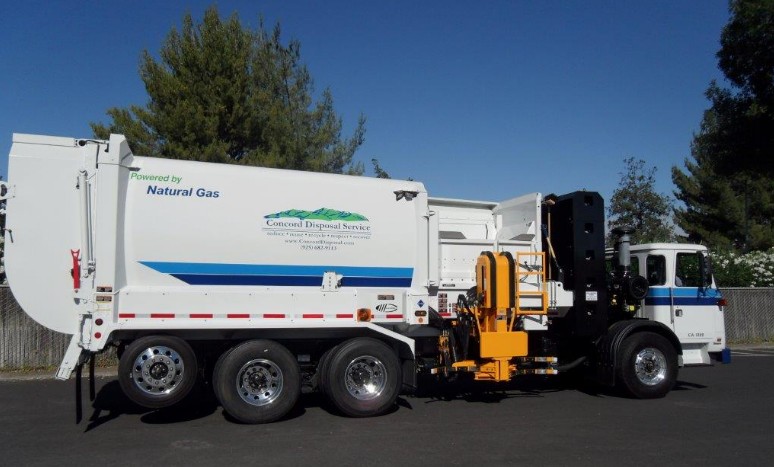 >
Concord's garbage disposal company has announced the launch of two new trucks that are environmentally friendly and will also increase efficiency.
The two split-body trucks will pick up trash and recycling in the same vehicle, reducing the number of trucks driving through neighborhoods, according to officials with Concord Disposal Service.
The new trucks will also run on compressed natural gas, rather than the diesel fuel of older trucks, company officials said.
"Being a good environmental steward, as well as cutting down on residential noise and wear and tear on neighborhood streets, are top priorities for Concord Disposal," Joe Garaventa, CEO of Garaventa Enterprises, said in a statement.
Garaventa Enterprises owns and operates Concord Disposal, as well as Mt. Diablo Recycling in Pittsburg.
"We value our Concord customers and are looking forward to getting our new trucks out on the road," he said.