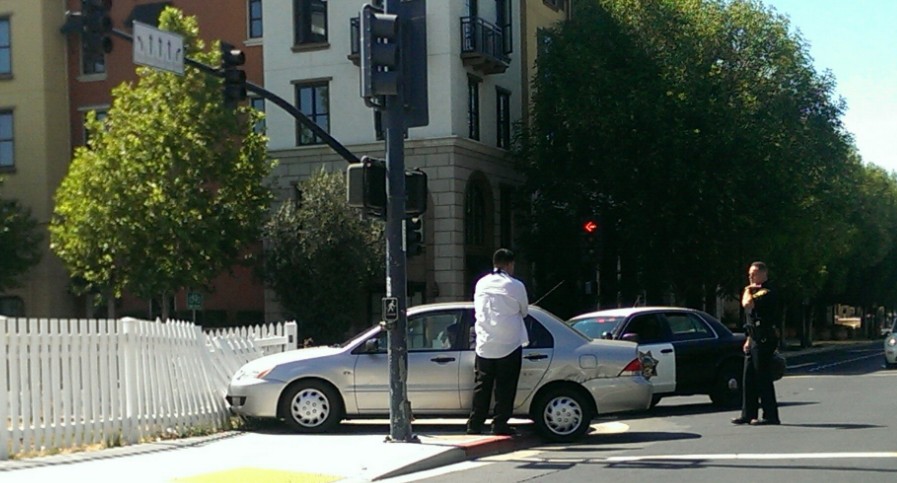 >
Concord's $61,704 fence has been hit, again.
The fence completely surrounds the empty property on Galindo between Clayton Rd. & Concord Blvd., and was hit over the weekend during a non-injury vehicle collision.
The fence, which has been damaged dozens of times, has only been up for a few years, and should be coming down when apartments are built on the property.
Thanks to Brooke for the picture!