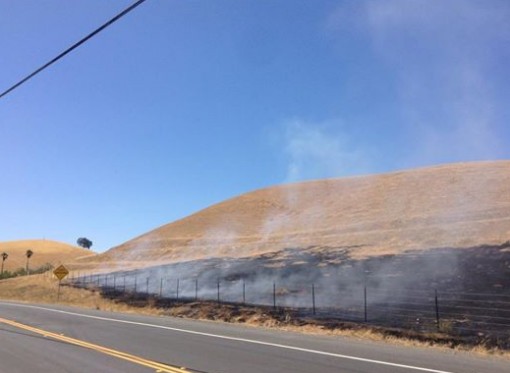 >
Fire crews battled a 14-acre grass fire in a rural area east of Clayton this afternoon, according to an East Contra Costa Fire Protection District dispatcher.
The blaze was reported around 2:50 p.m. in a grassy area near the intersection of Marsh Creek and Deer Valley roads, the dispatcher said.
Responding crews saw a large column of smoke coming from the scene and were able to quickly bring the blaze under control.
The fire was contained within 30-minutes, the dispatcher said.
Thanks to Sue Thompson for the picture!