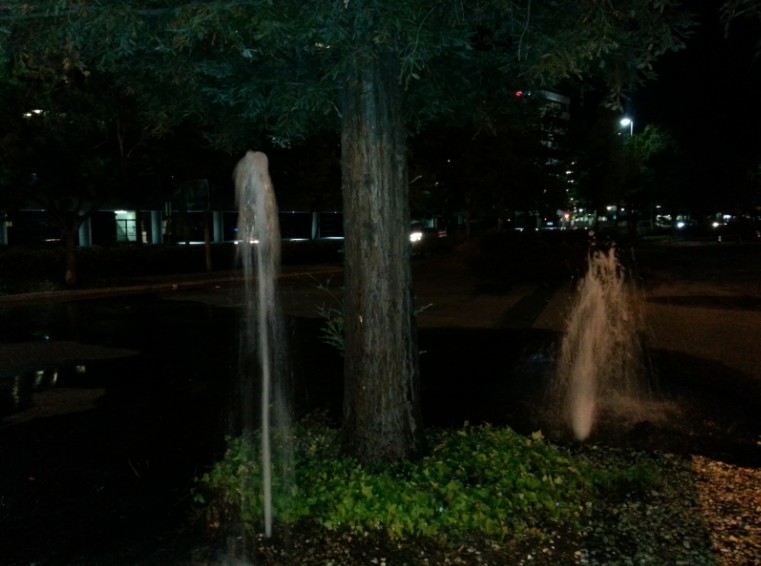 >
There's a little water wasting going on in Concord's Park-N-Shop on Willow Pass Rd.
So these sprinklers at Park-N-Shop have appeared to be broken for about two weeks now. Lets do some math. They cycle every night for about 15 minutes from 10:15pm to 10:30pm. As you can see the fountain is about five and a half feet tall. From the intensity it looks like its pumping out about 10-12 gallons a minute for 15 minutes. Do the math. I thought we were in a drought?
Potentially, these fountains of water could be wasting close to 10,000 gallons of water per month.
Thanks to the anonymous Claycordian for the picture and information!