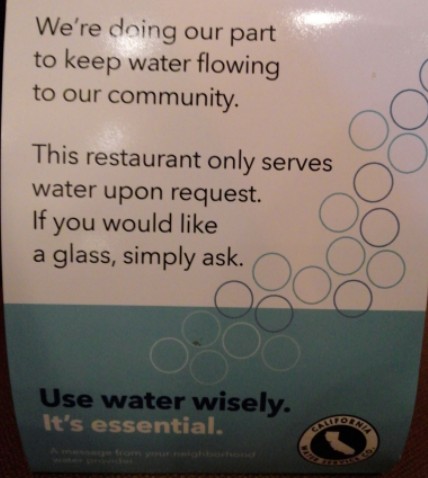 >
The "Water Cooler" is a feature on Claycord.com where we ask you a question or provide a topic, and you talk about it!
The "Water Cooler" will be up Monday-Friday at noon!
Today's question:
This picture (shown above) was sent by a Claycordian who asked a good question…."Should all restaurants in Claycord do this so we can help save water?"
Claycordians, what do you think? Should restaurants only serve water upon request to help with the drought in California?
Talk about it….