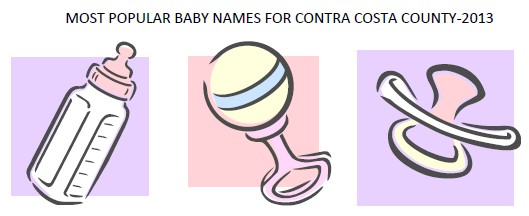 >
The Contra Costa County Health Department has released the list of the most popular baby names in Contra Costa County.
We know you've been waiting, so here's the list….
GIRL
Olivia
Sophia
Emma
Sofia
Emily
Isabella
Mia
Ava
Charlotte
Elizabeth
BOY
Ethan
Benjamin
Matthew
Jacob
Ryan
Liam
Noah
Mason
William
Anthony
Is your name on the list?