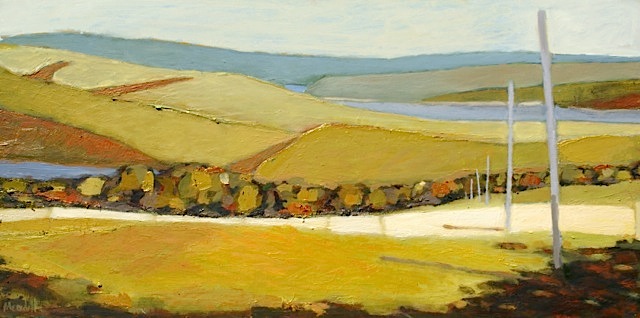 >
Nominations are now open for the 2014 Arts Recognition Awards, sponsored by the the Arts and Culture Commission of Contra Costa County (aka AC5). The awards honor individuals, businesses, institutions and charitable organizations that have made significant contributions to Contra Costa County's arts and culture.
Nominations across all areas and disciplines are encouraged:
Performing Arts
Visual Arts
Literary Arts
Digital Arts
Arts and Culture Administration
Arts and Culture Education
Arts and Cultural Philanthropy
Volunteer Support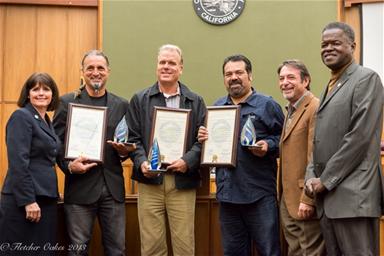 >
These are the two main questions to consider for your nominations:
What role has the nominee played in support of arts and culture in Contra Costa County?
Why should this nominee be recognized in the arts field (i.e. leadership, vision, creativity), and what significant impact has the nominee had on the arts in the community and Contra Costa County and/or beyond?
Click here to submit an online form, or click here to download a PDF to fill out and mail to the Commission. Nominations are being accepted through July 31, 2014.
Be sure to check out the brand new Events Calendar on the AC5 site for countywide art events! It's a self-service site that is free for anyone to list. AC5 has also recently revamped their Arts Directory (also self-service) for listing and locating individual artists, as well as arts organizations and venues.
Photo credits:
1. Tilden Park by Geoffrey Meredith
2.  2013 Honorees (left to right):  Supervisor Candice Anderson;  Corey Mason – OneWorld Radio; James Phillip Wright – architect; Eugene Rodriquez – Los Cenzontles Mexican Art Center; Supervisor John Gioia; Supervisor Federal Glover
EVENTS
TONIGHT – Music & Market
6:30 – 8:00pm
The RaveUps – Yardbirds tribute band
Todos Santos Plaza, Concord
Tuesdays in July
5:00 – 9:00pm
Off the Grid – Blues, Brews & BBQ
Todos Santos Plaza, Concord
July 18
6:00 – 9:00pm
Transportation – artist reception
Martinez Gallery
Saturday, July 19
10:00am – 4:00pm
Chevron Family Theater Festival
Lesher Center, Walnut Creek
July 19
11:00am
Public art walking tour
Bedford Gallery, Walnut Creek
July 26
12:00 – 3:00pm
Handmade Happy Hour with Lisa Fulmer
Concord Library
July 26
9:00am – 4:30pm
iXalt! Hula Dancing Class
New Life Campus, Concord
Now through July 26
Walnut Creek Centennial Paint Out
Valley Art Gallery, Walnut Creek
Now through July 26
Walnut Creek Paint Out exhibit
Valley Art Gallery
Now through July 31
Artist Getaway exhibit
Art Cottage, Concord
August 2
8:00am – 4:00pm
Martinez Peddlers Faire
August 2
1:00 – 3:00pm
Make a Skull Family Day
Bedford Gallery, Walnut Creek
August 17
10:00am – 5:00pm
Art in the Park
Plaza Ignacio, Martinez
Now through August 21
Janet Yelner, Mixed media exhibit
Shadelands Art Center
August 23
4:00 – 6:00pm
Local Produce – artist reception
Valley Art Gallery, Walnut Creek
Creative Space is a weekly column written by Lisa Fulmer that features local art events and performances, information about creative movers and makers, and fun how-to craft projects for you and your family. Creative Space will be on Claycord.com every Thursday at 2pm.
As an avid creative junkie living in Concord, Lisa wants to make it easier for our readers to find ways to embrace creativity and celebrate the local people who are making it happen. In addition to her work as a marketing consultant and a project designer for the craft industry, Lisa also offers a craft party planning service for birthdays, family reunions and other special events.