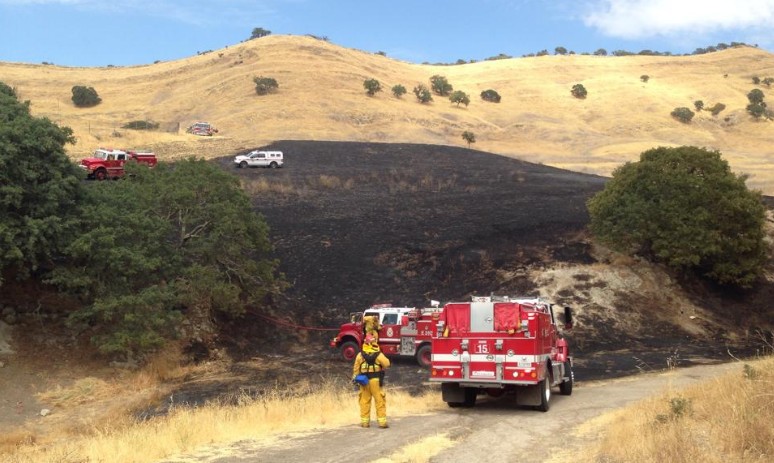 >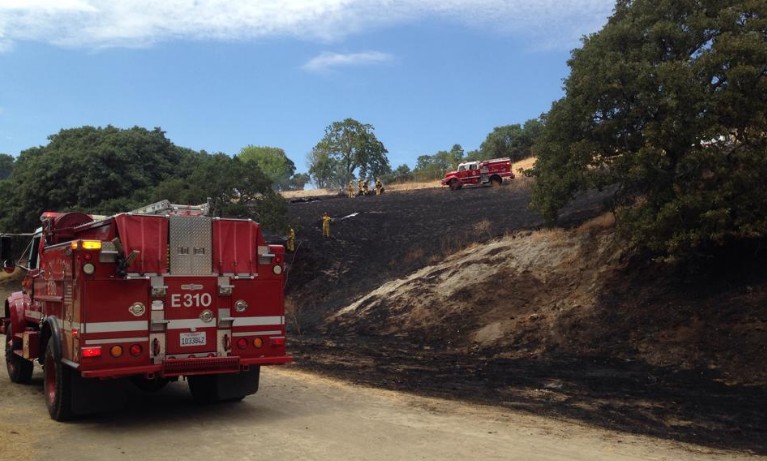 >
A one-alarm fire burned about five acres of land near the Shell Ridge Open Space preserve in Walnut Creek this afternoon, fire officials said.
The fire was reported at 2:13 p.m. in an area near Indian Valley Elementary School, according to Fire Marshal Robert Marshall of the Contra Costa County Fire Protection District.
Firefighters were able to contain the blaze by 2:38 p.m., Marshall said.
Fire investigators are looking into a report that fireworks were heard in the area prior to the fire and that three males were seen leaving the area, according to the fire marshal.
Anyone with information is asked to call the fire district's arson tip line at 866-50-ARSON.
Big thanks to "Karma" for the pictures from the scene of the blaze!