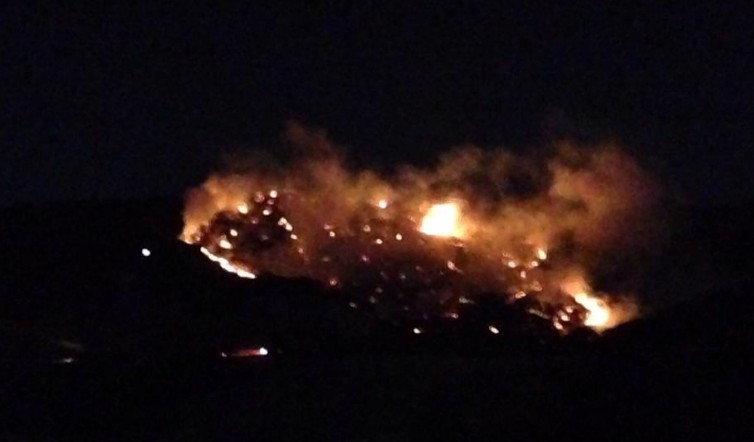 >
Evacuations are taking place along Bragdon Way outside of Clayton due to a 100 acre fire on Marsh Creek Rd.
Marsh Creek will be shut down for at least the next 8 hours, according to the CHP. Crews from all around the North State are on their way to help fight this blaze, which was started by downed wires after a vehicle collision around 10pm on Friday night.
You can also view http://cdfdata.fire.ca.gov/incidents/incidents_details_info?incident_id=1003 for updates. That link will bring you to the official CalFire page dedicated to this fire.
Thanks to Lauren Tong Fenner for the picture, which was taken near the jail on Marsh Creek Rd.
Stay tuned for updates.
UPDATE, 12:12am: The fire has stopped growing, according to @ECCFirefighters on Twitter.
Thanks to @JoeFullMonty on twitter for the video.