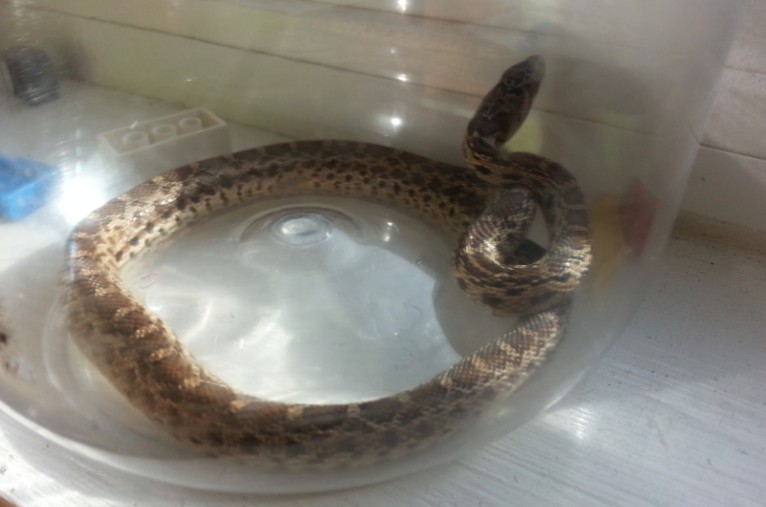 >
A Claycordian recently found this snake on her porch, and wanted to know what you think….is it a baby rattler or a baby gopher snake?
I know some baby rattlers don't have the rattle yet. This one is pretty tiny (but long). Strong little bugger. It unscrewed the lid of the bottle and almost escaped! What is the easiest way to tell a baby rattler from a gopher?
Any snake experts out there care to fill us in on baby snakes? Thanks!