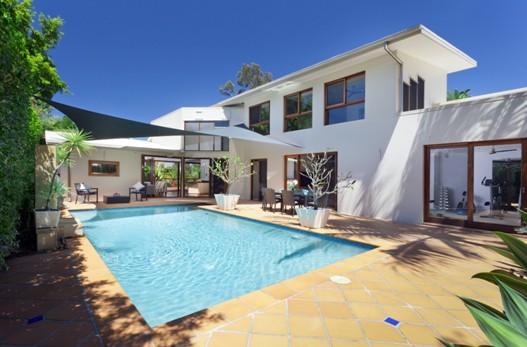 >
Most of you have probably heard of Zillow – this is one of the largest and most popular online and mobile real estate sites, a leader in its field beloved by analysts and used by millions of home buyers and sellers. As a Realtor, I love many aspects of Zillow – but not all.
Every week, some of the most common questions I get from buyers and sellers relate to the "Zestimate" – Zillow's hugely popular online home value estimating tool. Zillow invented this online feature and changed the real estate marketplace in 2005. It's a cool idea. Many homeowners start their selling process by getting a Zestimate, and many buyers use it to get a "second opinion" on the value of a property they're interested in. Friends, if only it were so easy … Unfortunately, those estimates are frequently inaccurate – and sometimes they're wildly off base.
Zillow and major competitors like Trulia and Redfin are awesome because they're empowering for buyers and sellers. Back in the day, real estate agents held all the cards – only they knew which homes were on the market and only they understood property values. Nowadays you can get much of this data online before you ever meet an agent – and that's great when the info is on target.
The problem starts when a buyer/seller gets an online estimate on a property and believes it's accurate … until they receive a very different estimate from their real estate agent. Then they don't know who to believe, or worse – they want to sell their home for more than it's really worth.
Zillow's system is well designed – but at the end of the day it's an automated system that's pulling data from a few sources and making generalized assumptions. It cannot account for exceptions and variations – and those details can substantially alter home values from an "average." Furthermore, the market determines the price … In the space of a year, the value of your home can shift by tens of thousands of dollars, due to supply and demand and other market forces that Zillow cannot know or quantify.
How does Zillow value homes?
Zillow uses a proprietary formula to determine the value of a home based on a ton of data that it pulls from public records and information entered by users, such as – the home's last sales price and the sales price of "comps" (homes in the surrounding area), the home's layout and features, tax records, and so on. However, the data they use has many issues – for instance, different data is available in different counties … the info Zillow uses for New York City may be different than the info it has access to for Contra Costa. And part of the formula is the property's assessed value. Unfortunately, it's rare that assessed home value has any correlation to market value – these are two completely different things. Assessed values are used by towns to collect taxes and in many cases they trail the actual market value of a home. Here in the East Bay, I've seen homes sell for tens and even hundreds of thousands more than their assessed value – and I've seen them sell for under it too.
The biggest single problem with Zillow is their methodology – it just highlights the limitations of technology, no matter how innovative.
How does a real estate agent predict a home's value?
I could tell you … but then I'd have to…Okay, I'll let you in on a bit of The Secret Formula!
It's actually a combination of art and science that requires a real understanding of the local market – bearing in mind that the market changes day to day and data gets old quickly, and interpreting recent sales data is complex and demands intimate knowledge of the area. Moreover, adding in variables like schools, location to freeways and changing neighborhood demographics can be daunting if you are not very familiar with an area.
So should home sellers and buyers just forget about online home value estimates?
In my opinion, no – you should research as much as possible. But be smart about your research and have reasonable expectations. For this article I searched on a friend's property from several leading sites, and got these values:
Zillow Zestimate – $812,00
Trulia – $955,304
Redfin – $944,000
Notice how the Zestimate is quite a bit lower than the others? Zillow tweaked its system recently and according to some analysts, as of 2014, Zillow's estimates are too low. My suggestion is, go to 3 or 4 sites that you trust and get their estimates. Then take them all and calculate the average to get a quick snapshot of your home's current value.
But don't get too caught up in the results. If your local market is smokin' or your home is super snazzy, it might generate much higher offer prices when you list it … and if your roommates are termites and your house hasn't seen an update since 1948, it's probably worth less.
Online estimates are fine if you're not selling soon. But if you are – you've got to meet with a great real estate agent and have them present you with a serious CMA of your home's value at this exact moment in time, based on the current condition of your home. No algorithm can beat the expertise and intimate market knowledge of an agent. The computer doesn't know some very important factors that can affect price, like recent remodels, curb appeal, additions on a home and upgrades – and real live agents can pick up on market trends much faster than any old algorithm.
Keep in mind that the number one reason why homes do not sell is because of an unrealistic asking price. If you price your home incorrectly out of the gate more than likely you will end up selling it for less than you would have if priced correctly from the start.
Until next time … Nancy
Nancy Bennett, REALTOR, Keller Williams East Bay CalBRE 01399870
Nancy Bennett has over 20 years of sales and marketing experience, with over 10 years selling real estate in the East Bay. She's an award-winning real estate agent in Contra Costa County, the #1 Realtor in The Crossings neighborhood, and she heads up The Bennett Team – the leading real estate team at Keller Williams East Bay. She's won the Five-Star Professional Award in Real Estate for 2012 and 2013.
Nancy is also a member of the National Association of Realtors, the California Association of Realtors, the Contra Costa Association of Realtors, the Fortune 400 Masterminds, and Contra Costa Realtors in Motion. She serves on the Agent Leadership Council, as well as being a faculty member and mentor to new agents at her office.
Nancy is a licensed foster parent and a volunteer with local organizations such as Meals on Wheels and Youth Homes in Walnut Creek.  For more information, please visit www.BennettBetter.com or reach Nancy directly at: Nancy@BennettBetter.com.