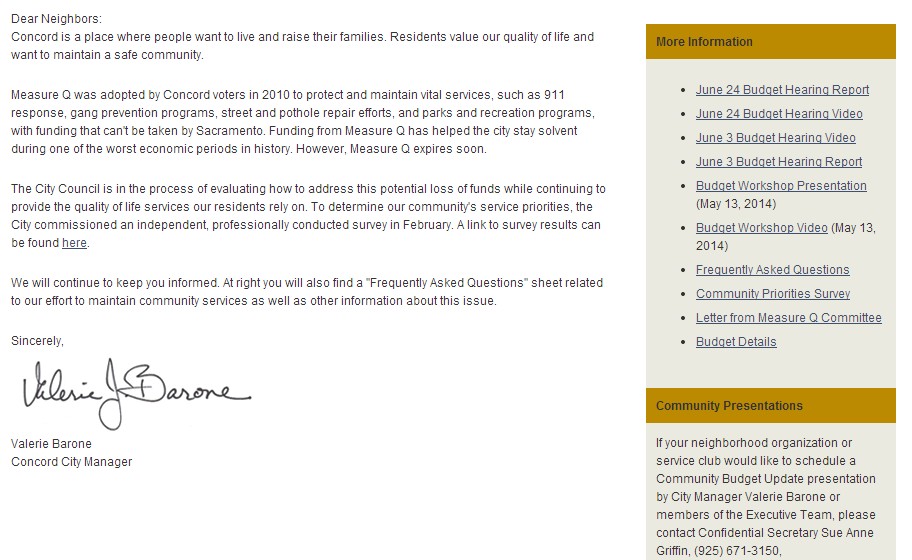 >
The City of Concord's Measure Q, which was passed by voters in 2010 to add a half-cent sales tax on retail goods and help close the city's $5M budget deficit, is expiring soon, and the City of Concord is contemplating their next move to avoid a potential loss of funds.
Please click on the flyer above to read more from City Manager Valerie Barone.
To view the City of Concord's Fiscal Challenges & Service Priorities website, please click ON THIS LINK.