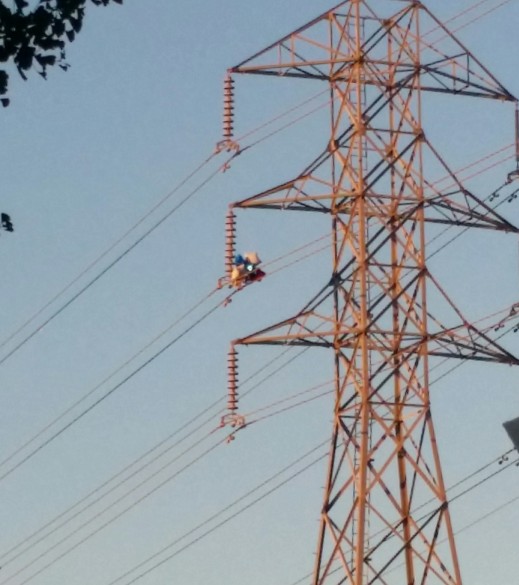 >
About a dozen mylar balloons are stuck in the power lines behind Keywood Ct., which is off Alberta Way in Concord.
ConFire & PG&E have responded to the scene, and PG&E has requested a larger truck to remove the balloons.
Mylar balloons can cause sparks and arcing that can cause fires in addition to outages when they're stuck in power lines.
Thanks to Steve for the picture & information.