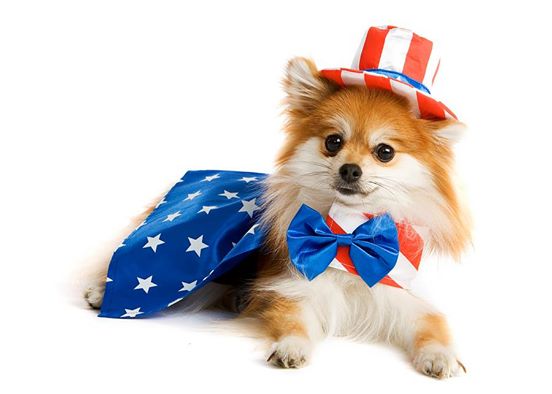 >
Contra Costa County Animal Services is reminding Claycord pet owners to keep an eye out for their furry friends during the Fourth of July holiday.
Fireworks can be especially frightening for dogs, which are known to escape or hide during Independence Day festivities, according to Animal Services officials.
Pet owners are advised to keep their animals inside during nearby fireworks displays and to provide a safe spot indoors for dogs if they get scared.
All pets should be outfitted with identification tags and a properly fitted collar in case they do make it outside, Animal Services officials said.
Dog owners who can't be at home today are advised to close all windows and curtains and leave a TV or radio on to help drown out the sound of fireworks.
Pet owners should never use fireworks near their dogs, Animal Services officials said.
Possession of fireworks is illegal throughout Contra Costa County and law enforcement officers will be on patrol this holiday weekend to confiscate the explosives, according to the county sheriff's office.