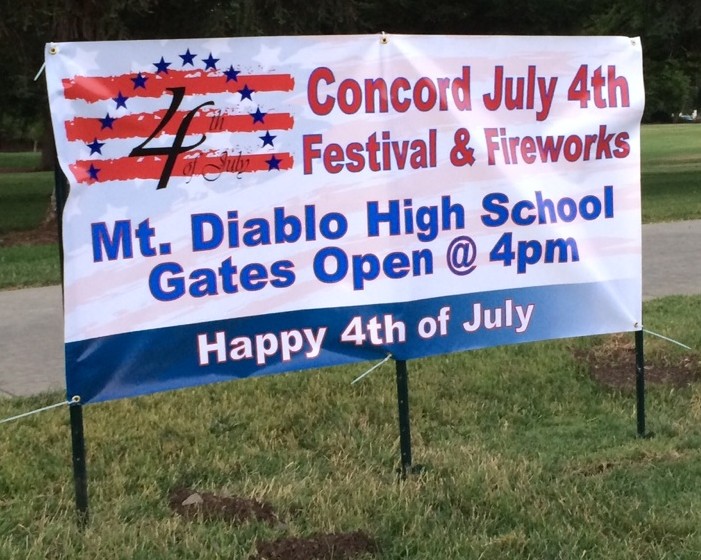 >
The 4th of July Festival & Fireworks show at Mt. Diablo High School in Downtown Concord is only ONE DAY AWAY!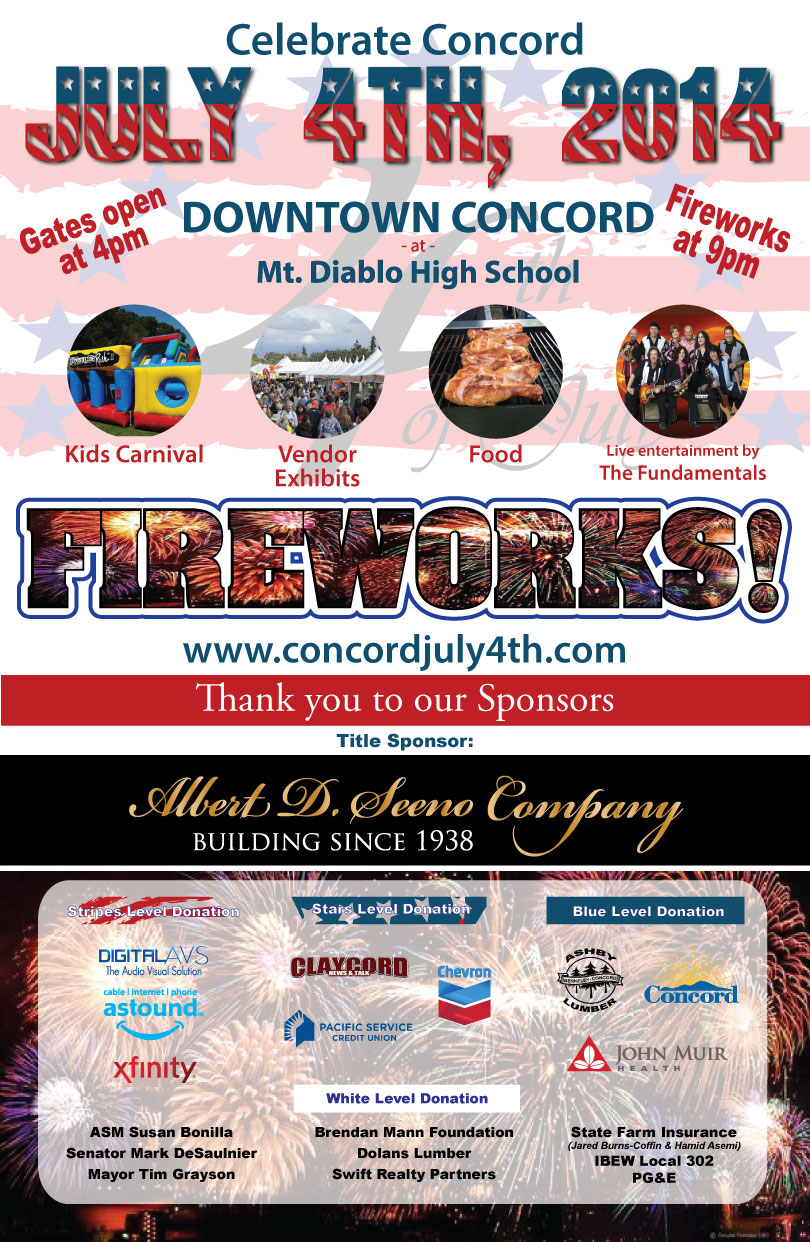 >
The 4th of July festival will begin at 4pm with fireworks at 9pm, so get there early. You can show up at 4pm to put a blanket or chairs down and reserve your spot to watch the fireworks.
The fireworks show will last 20-minutes, and the show will be performed by the same company who does the fireworks show in the City of Pleasant Hill, and they're also the same company who did the fireworks for the Singing Flag, which ended its 25-year-run last year.
For event and vendor information please CLICK HERE.
This event is run entirely by volunteers, so if you'd like to help out, please contact Tim McGallian with the Todos Santos Business Association Arts Foundation, Inc. at 925-695-7268 or email him at tim@timmcgallian.com.