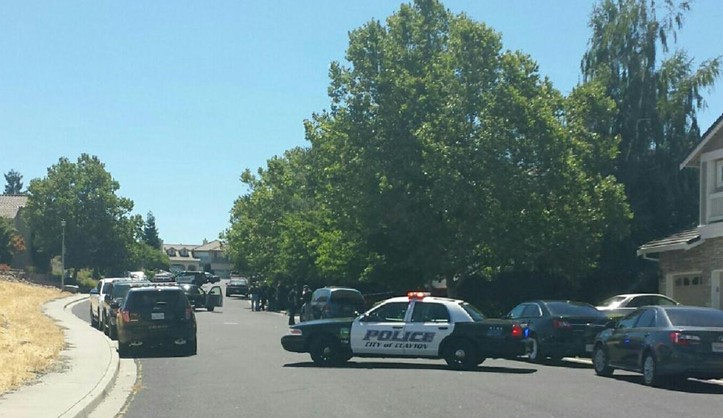 >
A Clayton woman was arrested today after barricading herself in her home along with three children after Contra Costa County sheriff's personnel arrived to evict them, a sheriff's spokesman said.
Deputies from the sheriff's civil unit arrived at the home in the 1000 block of Pebble Beach Drive around 10:30 a.m. to evict the residents, according to sheriff's office spokesman Jimmy Lee.
But the woman inside refused to answer the door, barricading herself inside, he said.
When deputies learned there might be three children inside the house, investigators and negotiators were called to the scene.
After multiple failed attempts to speak with the woman, deputies forced their way into the home around 1:30 p.m., Lee said.
The woman was arrested on unspecified charges and the three children inside were found unharmed, according to the spokesman.
RELATED STORY: UPDATE: CoCo Sheriff, Clayton Police Dealing with Uncooperative Person Inside Home on Pebble Beach Dr.