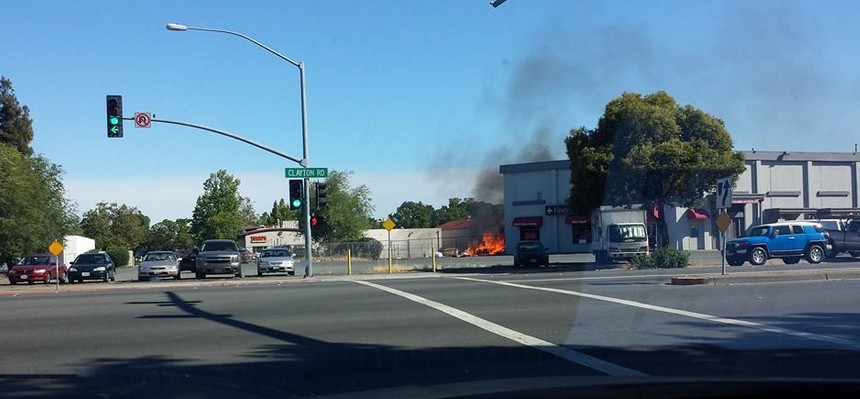 >
A small fire was extinguished behind the Plaza Home Furniture store on Willow Pass Rd. in Concord (across from Park 'N Shop).
The building was threatened at one point during the fire, but ConFire extinguished the blaze before it could cause any major damage.
No injuries were reported, and the cause of the blaze is unknown.
Thanks to Laurel Clemons for the photo!