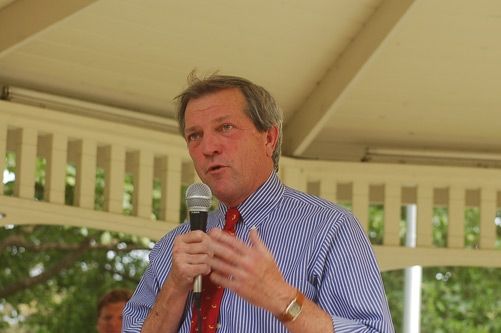 >
Senator Mark DeSaulnier (D-Concord) has received the Hero Award from K to College. Senator DeSaulnier won the award in part for authoring legislation to create the School Supplies for Homeless Children Fund.
The fund will provide tens of thousands of homeless children with the basic materials needed to achieve in the classroom. Senator DeSaulnier carried SB 1571 in 2012 to establish the fund. He is currently carrying SB 761 to ensure that the funds are distributed in a timely and efficient manner. The fund has raised over $644,000 since 2013.
"I am honored to receive the K to College Hero Award," Senator DeSaulnier said. "Students need to be equipped with the right tools in order to succeed, but so many homeless children are left without the supplies needed to receive a quality education. K to College provides tangible support to help some of our most vulnerable children."
K to College is a nonprofit operating the largest charitable school and dental supply program in California. Since 2010, K to College has distributed more than $14,500,000 of grade-appropriate school and dental supply kits to more than 230,000 students in more than 100 California school districts.