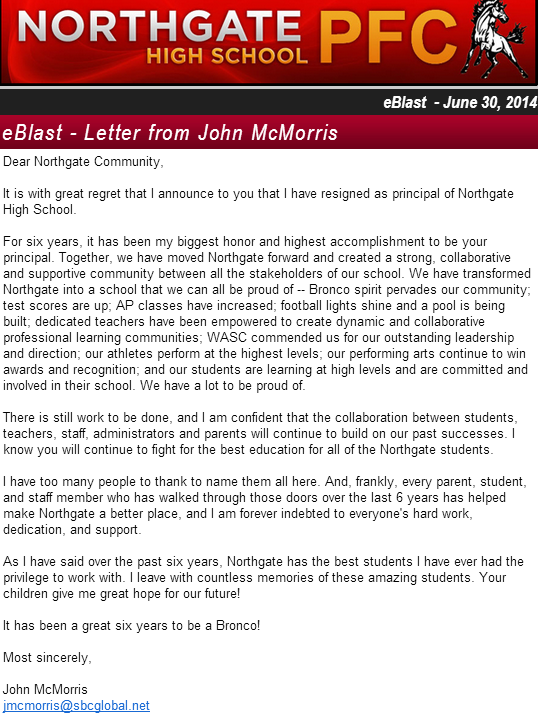 >
After six years at Northgate High School in Walnut Creek, Principal John McMorris is resigning, according to a letter send out today.
McMorris didn't say why he is resigning, but he did say "for six years, it has been my biggest honor and highest accomplishment to be your principal. Together, we have moved Northgate forward and created a strong, collaborative and supportive community between all the stakeholders of our school. We have transformed Northgate into a school that we can all be proud of — Bronco spirit pervades our community; test scores are up; AP classes have increased; football lights shine and a pool is being built; dedicated teachers have been empowered to create dynamic and collaborative professional learning communities; WASC commended us for our outstanding leadership and direction; our athletes perform at the highest levels; our performing arts continue to win awards and recognition; and our students are learning at high levels and are committed and involved in their school. We have a lot to be proud of."
Click on the image above to read more.
When the MDUSD hires a new Principal for Northgate, we'll let you know.