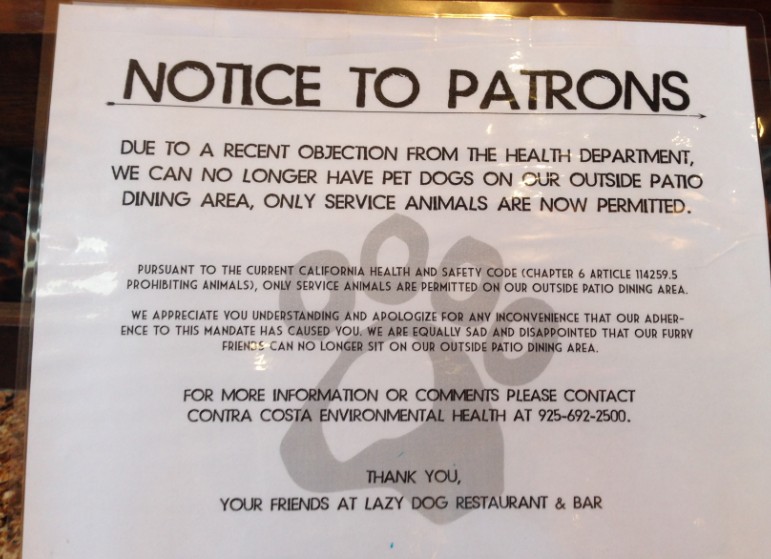 >
Starting Monday, dogs will be banned from the Lazy Dog Restaurant on Diamond Blvd. in Concord, according to employees.
The notice shown above, which was posted by the restaurant, says dogs are no longer allowed in the outdoor patio dining area.
Although it hasn't been confirmed why dogs are all of a sudden no longer allowed, we're hearing the health department received multiple complaints from customers about dogs in the patio dining area.
An anonymous employee at the restaurant says they are urging people to contact Contra Costa County Supervisor Karen Mitchoff if you disagree with the county's decision to ban the dogs.