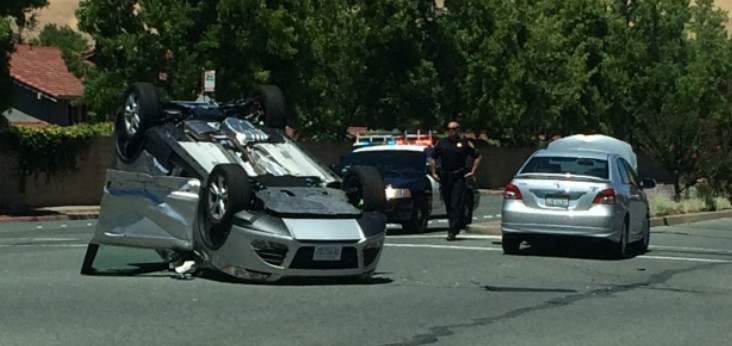 >
An overturned vehicle is blocking traffic on westbound Ygnacio Valley Rd. in Concord, near Park Highlands.
No other details are available at this time.
Please use caution if you're in the area.
Thanks to Jamison for the picture, and thanks to all the other Claycordians who also sent photos!
UPDATE: No major injuries were reported.