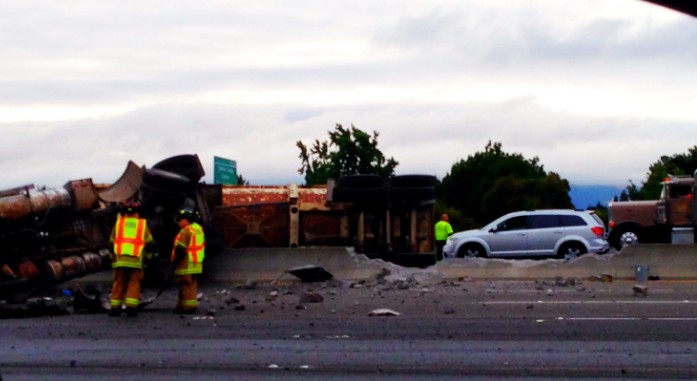 >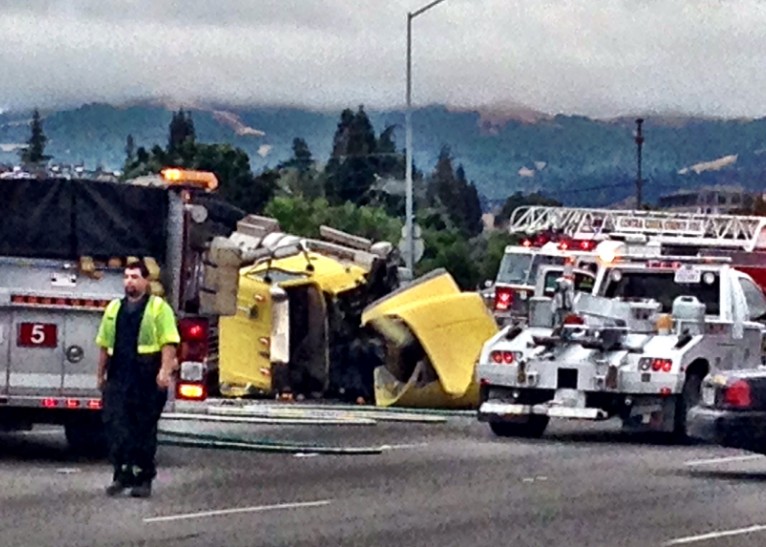 >
A big-rig overturned and caused a fuel spill that has blocked all lanes of southbound Interstate Highway 680 in Walnut Creek this morning, a California Highway Patrol officer said.
The crash was reported around 6:35 a.m. involving a big-rig that was traveling north on Highway 680 near North Main Street, CHP Officer Eric Anderson said.
The big-rig overturned and part of the vehicle ended up in the southbound lanes of Highway 680, Anderson said.
The crash and resulting fuel spill have shut down all southbound lanes of the highway as well as the two far left northbound lanes, he said.
The big-rig driver suffered head and neck injuries in the crash, Anderson said. He did not immediately know the extent of the driver's injuries.
There was no estimate for when the roadway will be reopened, Anderson said. He said motorists are being diverted around the scene onto North Main Street.
Thanks to Michael Wood for the pictures!