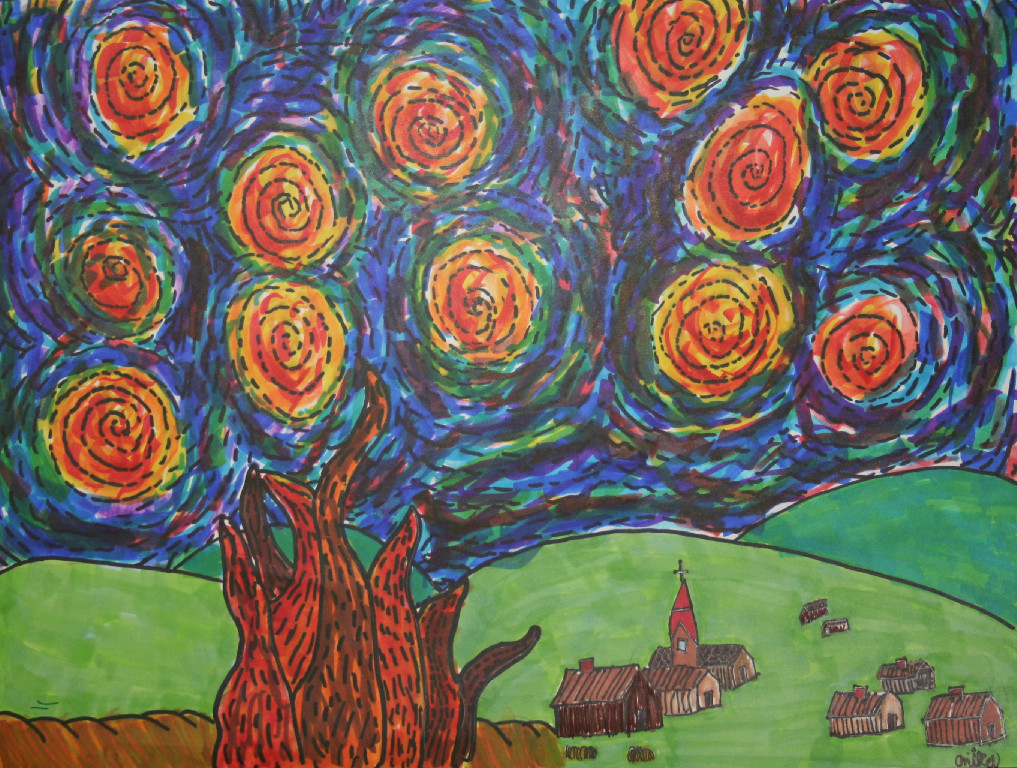 >
Bruce and Pat Jackson wanted to open a business someday that represented who they were and what they were born to do in life…and so MJ Studios Art & Music in Pleasant Hill was born.
Bruce (a percussionist) and Pat (an artist), believe art and music are vital to children's education and to society at large. MJ Studios offers customizable music and art classes for all ages—from infancy to kids, teens to adults. There is a gallery that showcases student art like the work shown here, along with a small music store. Classes are available for just a wide variety of art disciplines and musical instruments – you can even try a free 30-minute music lesson!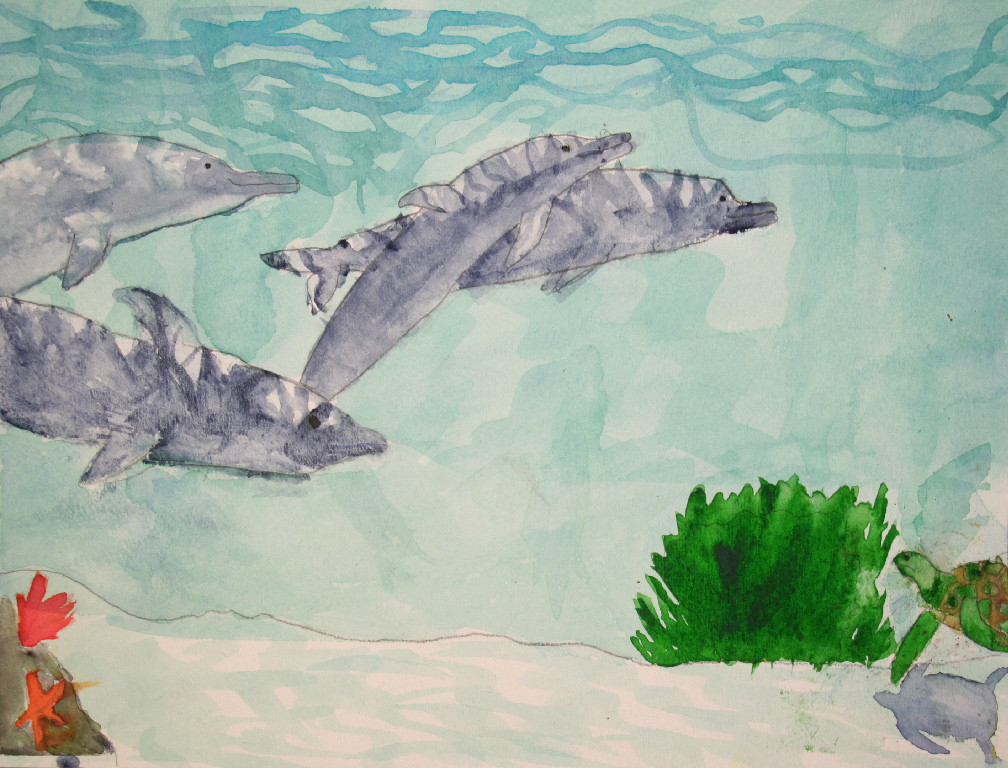 >
"We believe that everyone has the potential to be creative in the arts and our goal is to nurture that creativity. Our teachers love what they do and they're dedicated to helping each student understand and appreciate the arts. With this commitment, a student can develop a successful career or a lifelong hobby and passion," says Pat.
Click here to check out the summer art and music workshops for kids that run from July through August.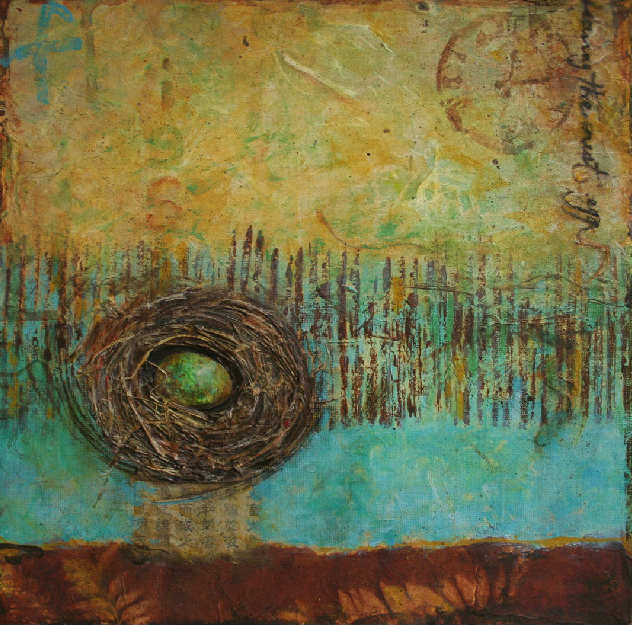 >
Images:
1. Sky – by Anika, age 10 – pen and ink
2. Dolphins – by Nicole, age 9 – watercolor
3. Nest – by Pat Moseuk Jackson – mixed media collage
EVENTS
TONIGHT – Music & Market
6:30 – 8:00pm
Midnight North – Americana Roots
Todos Santos Plaza, Concord
June 27
8:00pm
Juneteenth Dance Celebration
Diablo Valley College Theater, Pleasant Hill
June 28
8:00pm
Juneteenth Dance Celebration
California Theater, Pittsburg
June 28
2:00-4:00pm
Celebration of Art reception
Exhibit runs through July 29
Antioch Historical Society Museum
July 3
8:00-10:00pm
Mark Hummel & The Blues Survivors
Armando's, Martinez
July 3
6:00 – 9:00pm
Artist Getaway – reception
Exhibit runs through July 31
Art Cottage, Concord
July 4 
4:00-10:00pm
Fourth of July Festival
Mt. Diablo High School, Concord
Through July 15
Art as Pride – Art Passages
County Administration Building, Martinez
July 5
9:00pm
Brand X – rock, pop, funk music
Vinnie's, Concord
July 8-26
Walnut Creek Centennial Paint Out exhibit
Valley Art Gallery, Walnut Creek
July 11-12
Chip and His Dog – Children's Opera
Lesher Center for the Arts, Walnut Creek
July 13
4:00pm
Gregory Taboloff – Piano
Lesher Center for the Arts, Walnut Creek
July 19
11:00am
Public art walking tour
Bedford Gallery, Walnut Creek
July 26
9:00am – 4:30pm
iXalt! Hula Dancing Class
New Life Campus, Concord
Tuesdays in July
5:00 – 9:00pm
Off the Grid – Blues, Brews & BBQ
Todos Santos Plaza, Concord
Now through August 12
Art & Ceramics Exhibit
Seema Mahboob and Lois Andreotti
Shadelands Art Center
Now through August 31
The Skull Show
Bedford Gallery, Walnut Creek
Creative Space is a weekly column written by Lisa Fulmer that features local art events and performances, inspiring interviews with creative movers and makers, DIY how-to projects for you and our home, plus fun craft ideas for the whole family. Creative Space will be on Claycord.com every Thursday at 2pm.

As an avid creative junkie living in Concord, Lisa wants to make it easier for our readers to find ways to embrace creativity and celebrate the local people who are making it happen. In addition to her work as a writer and a marketing consultant, Lisa is a mixed media artist and a project designer for the craft industry.