The City of Walnut Creek has approved the plan for the Orchards Shopping Center, which will be located on the currently vacant lot at Ygnacio Valley Rd. & Oak Grove Rd.
So far, only a 55,000 square-foot Safeway is planned for the property, but according to the site plan, we can also expect to see retail, eating and fitness establishments, as well as a large senior housing facility.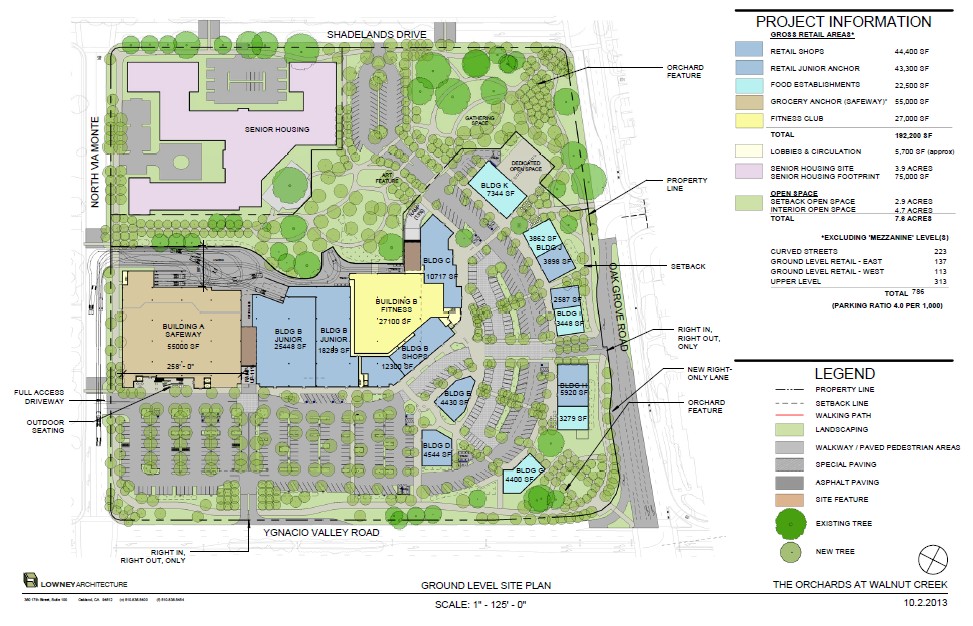 >
Currently, Safeway is located across the street in the Encina Grande Shopping Center. There are plans for a Whole Foods to remodel that building and move into Safeway's current location.