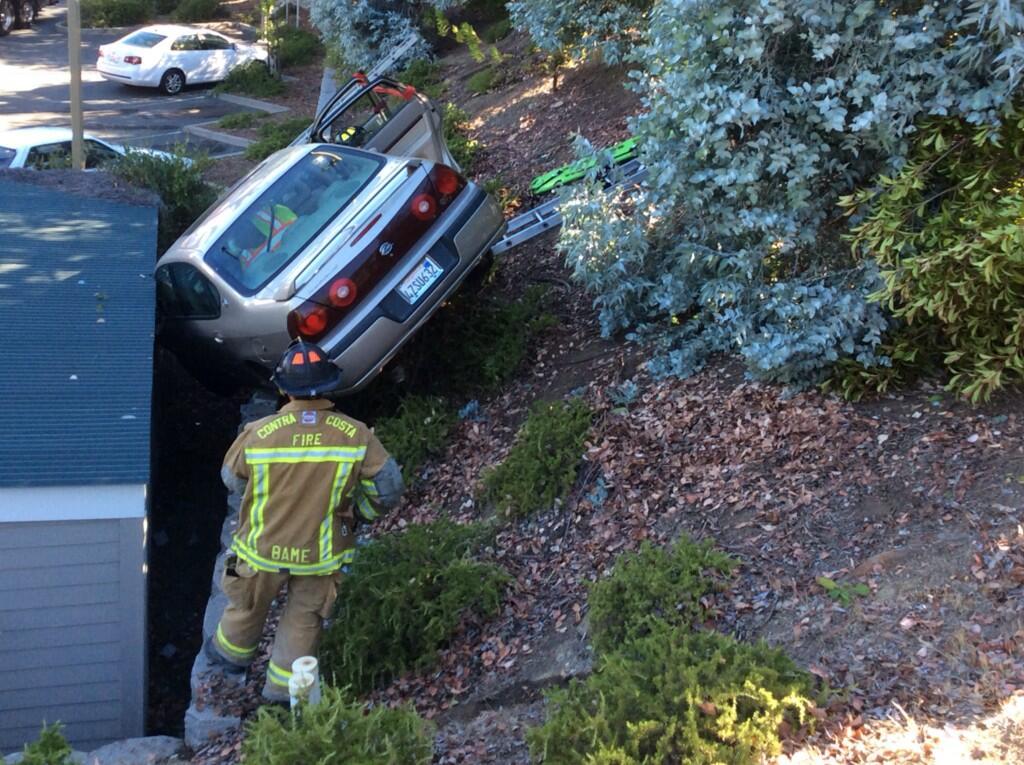 >
A woman was hospitalized after her car crashed down a steep embankment in Martinez this morning, a Contra Costa County Fire Protection District captain said.
The solo crash occurred around 8:15 a.m. at the intersection of Morello Avenue and Arnold Drive near state Highway 4, according to Capt. Kent Kirby.
Kirby said the woman apparently lost control of her car and went off of the roadway and down a 15-foot embankment. The vehicle became wedged against a building, trapping her inside.
Fire engine crews and emergency medical personnel were called to the scene to extract the woman from the car.
Since the woman complained of neck and back pain, crews took extra precaution and placed her in a splint due to the risk of a neck or back fracture. She was then carried up the steep slope with ropes and ladders, Kirby said.
The woman was taken to a hospital with minor injuries, he said.
photo credit: Contra Costa County Fire Protection District – @ContraCostaFire