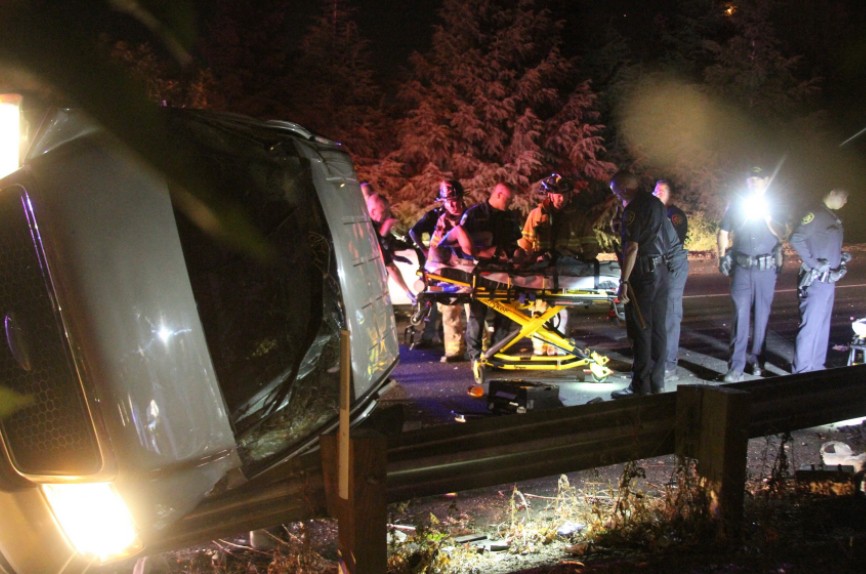 >
A suspect was arrested after a vehicle pursuit and crash in Concord on Monday.
The collision occurred just before midnight when police tried to pull over a truck on Diamond Blvd. in Concord. The driver of the truck failed to yield, and ended up crashing into another car and rolling his vehicle near Chili's on Concord Ave.
No life-threatening injuries were reported.
The suspect's name hasn't been released at this time, but we're hearing he had a few warrants out for his arrest for vehice theft.
Thanks to "ratstalker" for the picture!
UPDATE: The officers originally tried to stop the suspects because it looked like they were setting up to burglarize a business off Diamond Way. They fled immediately and crashed/rolled trying to get onto the freeway. Both suspects were parolees and one was had a felony warrant. The truck they were driving was also stolen.
Two people were taken into custody.