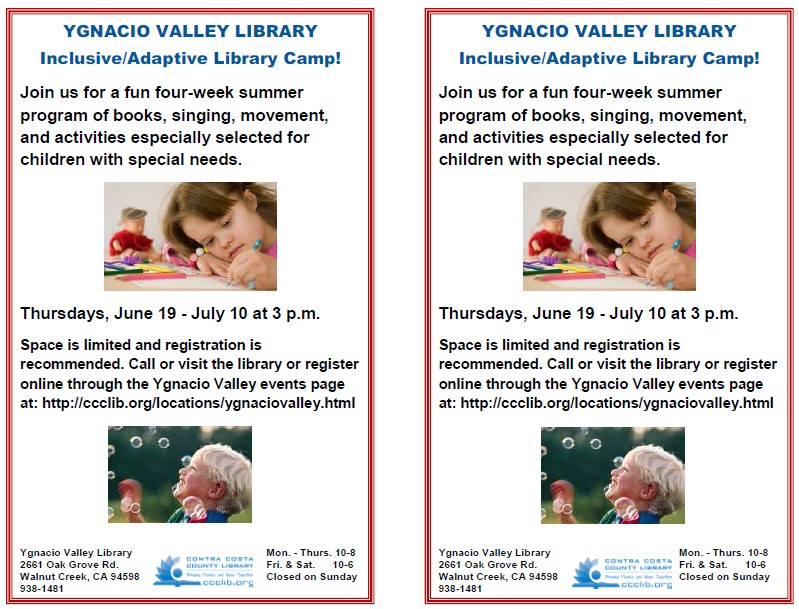 >
This Ygnacio Valley Library Inclusive/Adaptive Library Camp in Walnut Creek is a new, incredibly beautiful program created by Carol Somerton, Children's Librarian at Ygnacio Valley Library, for children on the autism spectrum and those with other developmental issues.
Space is still available, so sign-up today!
For more information, please click on THIS LINK.