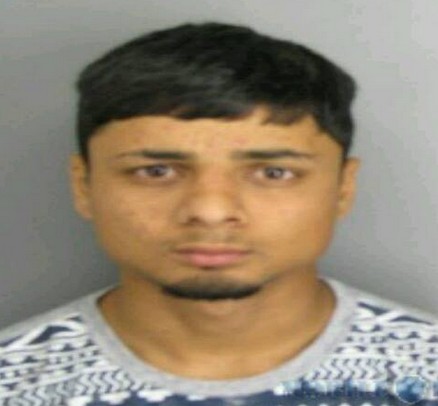 >
Pleasant Hill Police have arrested one man in connection with an armed robbery in Pleasant Hill on Friday. During the robbery, the victim was pistol-whipped in the 300 block of Golf Club Rd. just after 4pm.
The following update is from the Pleasant Hill Police:
Investigators developed information from PHPD Patrol Officers on a potential suspect in this case. This information lead to the identification of the suspect, 18-year-old Ramesh Reshad, by the victim. At around 10:45PM, Reshad was stopped in the suspect vehicle not far from his residence in Pleasant Hill. He was arrested and subsequently interviewed by PHPD Detectives. He was booked at County Jail in Martinez for Robbery (211 PC) and other charges related to this crime. His bail is set at $250,000.00.
BACKGROUND:
LOSS/DESCRIPTION/VALUE: Wallet (recovered), cell phone
INJURIES: Complaint of pain (side of head)
SUSPECT (S): Suspect #1 – Black or Middle Eastern male adult, early 20's, thin build, short dark hair. Suspect #2 – Hispanic male adult, early 20's, average build. No further description.
VEHICLE (S): Suspect vehicle – small electric blue hatchback (unknown license plate)
BRIEF STATEMENT OF INCIDENT: On the above date and time, unknown suspects approached the victim while he arrived home in his vehicle. Suspect #1 displayed a firearm, pistol whipped the victim and demanded the victim's car keys, wallet and cell phone. The property was given to the suspect.
As Suspect #1 was entering the victim's car, the victim fled and called the police. The suspects fled the area in another vehicle, leaving the victim's car behind. The victim's wallet was later recovered in the area of Paso Nogal Road and Morello.
The suspects and suspect vehicle are still outstanding.
Anyone with information related to this incident is asked to call the PHPD Investigations Bureau at 925-288-4630.