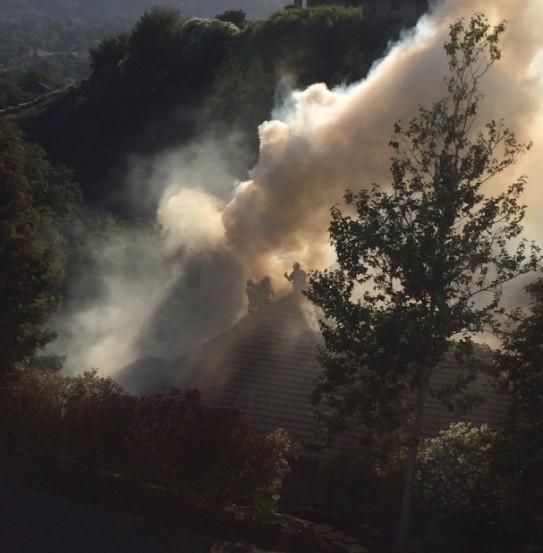 >
Crews from ConFire are assisting the San Ramon Valley Fire Protection District (SRVFPD) in Alamo after a fire broke out on Inverrary Lane.
The blaze is a two-alarm structure fire off Stone Valley Rd.
ConFire is providing station coverage for the SRVFPD.
Thanks to Jordan for the picture, which was taken in Roundhill Estates North in Alamo.