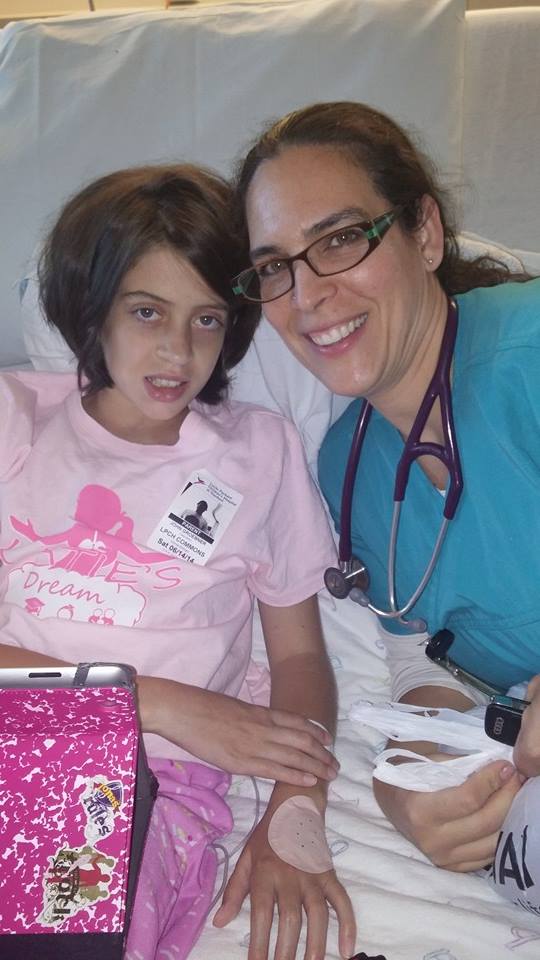 >
Katie-Grace Groebner, the little girl from Clayton who suffers from a rare condition called Pulmonary Hypertension, is at Stanford Hospital today getting ready for a heart & lung transplant.
Katie-Grace has been on the transplant list for several years, and today, she finally got the call.
Katie-Grace's sister posted the following message on facebook….
In case everyone hasn't heard I just wanted to let you know that at three o'clock this morning we got the call that Katie Grace needs to go in for her transplant. We are currently at Stanford and the doctors are prepping her right now. Please pray for my baby sister an my family we are all going through a lot right now so please please pray!
Another message was posted by a family member….
Katie Grace is now at Stanford Hospital preparing for surgery. A new Heart & Lung Transplant has been scheduled for 10:30am this Saturday morning. The Groebner family asks for your prayers and positive thoughts be sent their way as well as to the courageous family who lost their child, and lovingly chose to donate their precious gift to Katie Grace so that she could be blessed with a full life. I'm sure Katie Grace would love to hear everyone playing her favorite song today "A Little Bit Longer" by the Jonas Brothers. Love and prayers going out to all families, friends and the entire Community that have been following and personally touched by Katie's heroic journey! Thanks to everyone for your generous love and support.
Good luck to Katie-Grace and the Groebner family, our thoughts & prayers are with you.