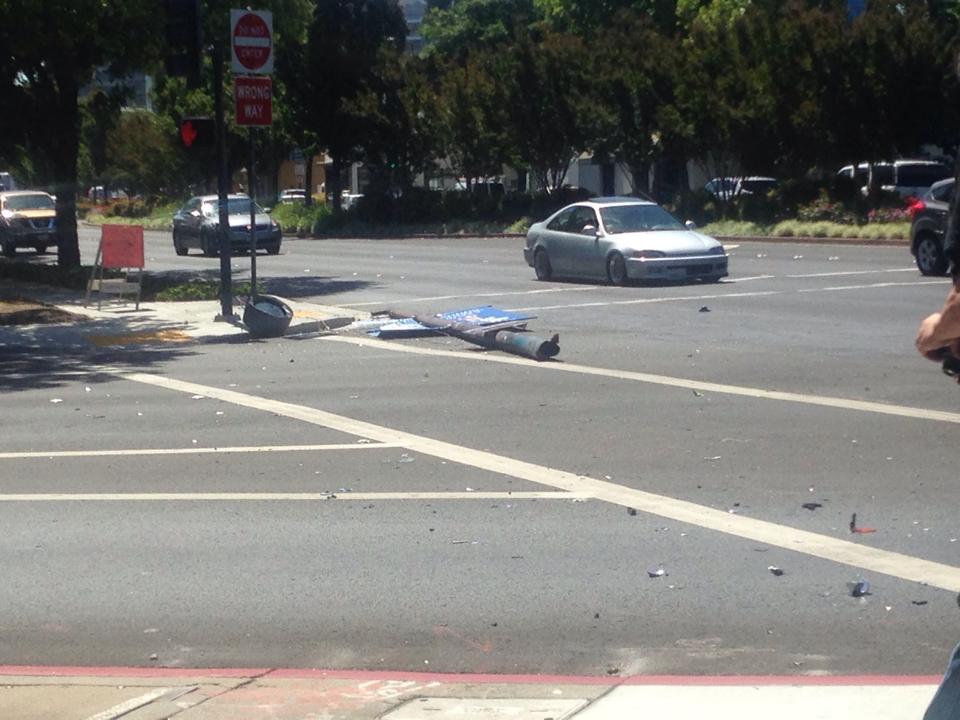 >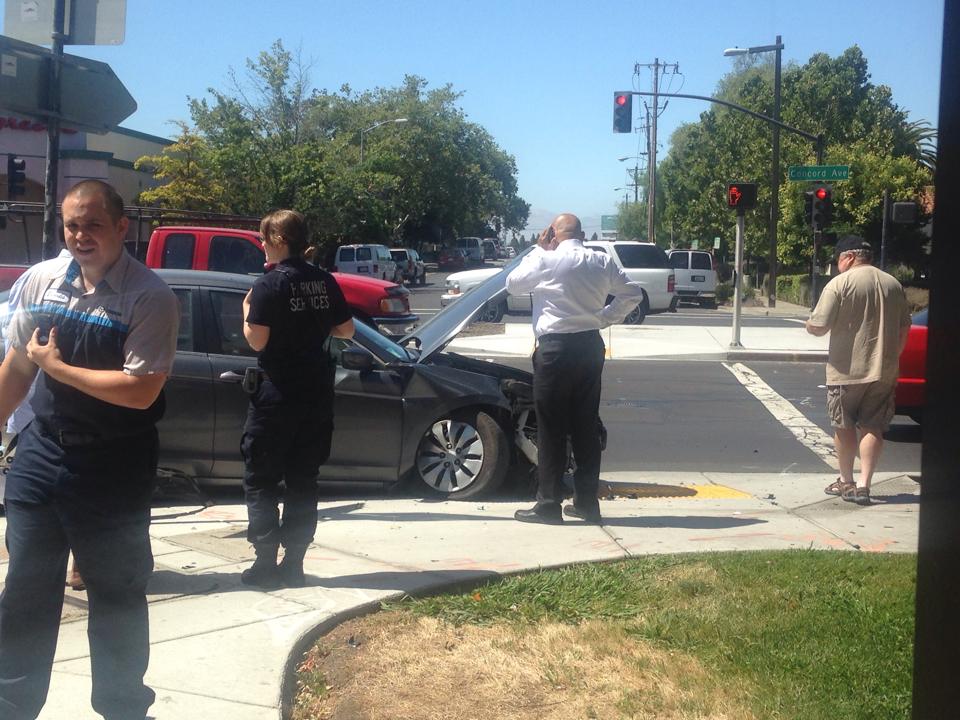 >
A vehicle knocked down a light pole on the corner of Bonafacio and Concord Ave. in Downtown Concord this morning.
No injuries were reported. According to witnesses, the vehicle drove up on the curb heading west on Concord Ave., hitting the pole and knocking it into the middle of the road.
Thanks to Joe Saam for the pictures & information!