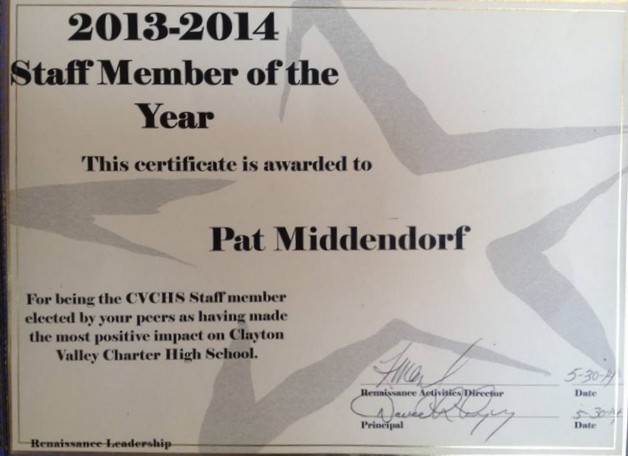 >
Pat Middendorf has been named the 2013-2014 Staff Member of the Year at Clayton Valley Charter High School (CVCHS).
Middendorf was recently "terminated without cause" from CVCHS, and was presented with the award about a week after her firing.
The award was given to Middendorf "for being the CVCHS Staff member elected by your peers as having made the most positive impact on Clayton Valley Charter High School"
Middendorf has been with Clayton Valley since 1996, and was instrumental in transforming Clayton Valley High School into a successful charter school.
When asked about the award, Middendorf told Claycord.com "It was an honor that means a lot to me".
The image shown above was anonymously sent to Claycord.com after it was posted on Facebook. It was reposted on Claycord.com with permission from Pat Middendorf.