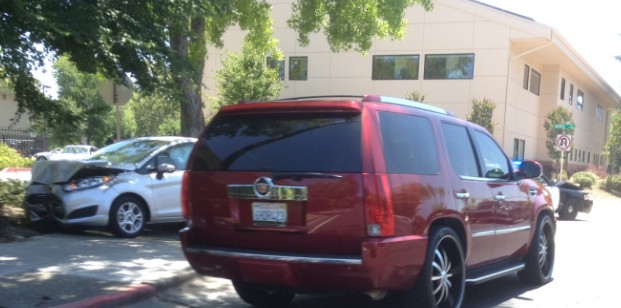 >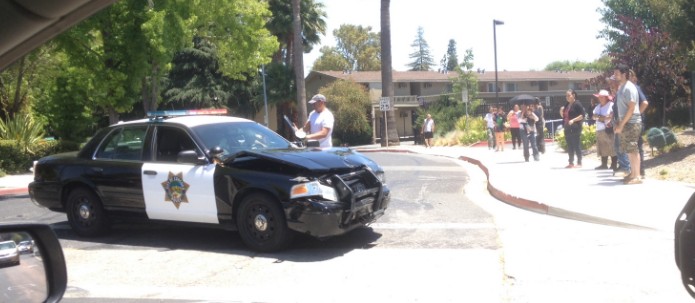 >
A Concord Police Officer was involved in what appears to be a head-on crash on Oak Grove Rd. near Sierra Rd. in Concord on Wednesday afternoon.
It occurred at about 12:45pm, and no life-threatening injuries have been reported.
Further details of the collision are currently unavailable.
We will give an update when one is provided by the Concord Police Dept.
Thanks to Casey for the pictures!
UPDATE, 1:05pm: Concord Police are testing the driver of the silver vehicle shown above to determine if drugs/alcohol played a role in the crash. The Cadillac Escalade pictured above was not involved in the collision.