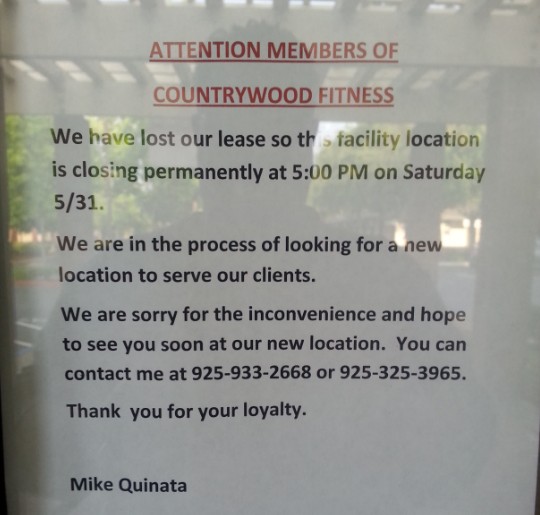 >
Countrywood Fitness in Walnut Creek's Countrywood Shopping Center has closed, but the battle between the owner of the gym and the management of the shopping center has just begun.
The following information, along with the pictures shown above & below are from a former member of the gym.
Not to long ago Bally's Total Fitness shut down in the middle of the night with very little explanation provided to it's members.
Unfortunately this has happened again. On May 30th a note was posted on the door at Countrywood Fitness that the 31st was its last day. Members were told that the owners were jacking up the rent and it was no longer affordable.
On Tuesday, a second note from the shopping center was posted.
I don't know how many people will see it since it was posted a few days later but you may want to share since it has impacted the community.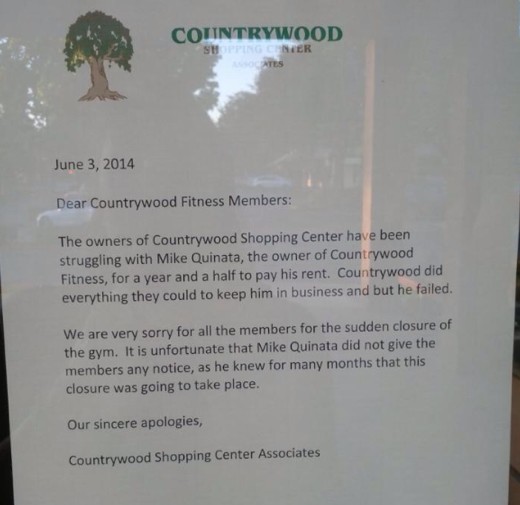 >
Anybody out there frustrated with the sudden closure of the gym?