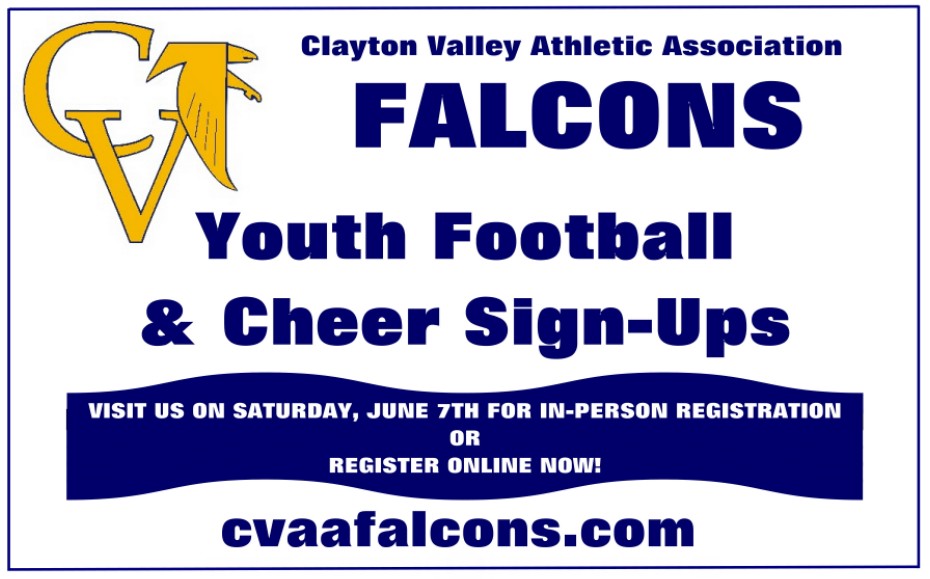 >
In-Person Player Sign-Up Day:
Saturday, June 7, 12:00 – 3:00pm
Mt. Mike's Pizza, Clayton Road (near Clayton Valley Bowl)
Sign up and pay by July 1 and receive special early bird pricing!
All new and returning players interested in signing up can do so at this 'one-time only' in person sign up. Cash/checks/credit cards accepted at registration for player registration/fees.
Otherwise, online sign up registration is highly encouraged.
Feel free to register online ahead of time and bring your payment to Mt. Mike's Pizza on June 7th.
The website is www.cvaafalcons.com for more information.