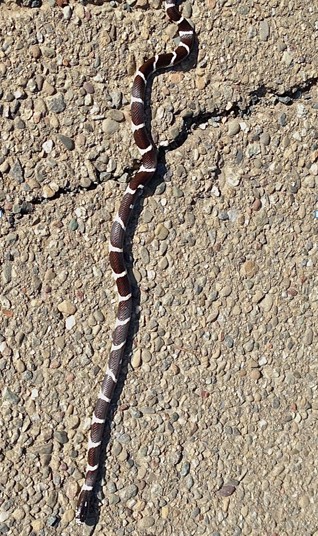 >
If there is one thing that we're seeing a lot more of this year (last year it was turkeys), it's snakes.
This king snake was spotted in the Crystyl Ranch area of Concord, and really poses no threat to humans (as long as you don't mess with it). This type of snake actually kills rattle snakes, so if you see a king snake, don't hurt it.
Thanks to Shasta Daisy for the picture!