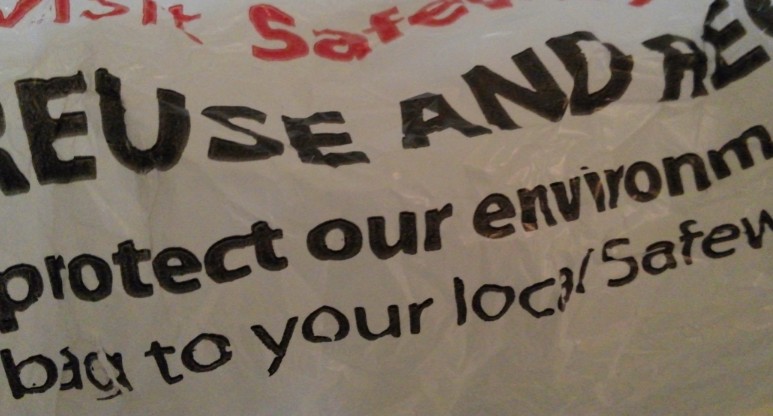 >
The City of Martinez will soon do its part in an effort to help preserve the environment, reduce litter and solid waste generation by banning the use of single-use plastic bags.
At its June 4th meeting, the City Council will deliberate on an ordinance banning the use of single-use plastic bags. If approved, the ordinance effective date is planned for September 1st, and would apply to retail and public eating establishments.

"Reducing the amount of garbage that clogs our creeks and litters our streets and highways is important for the health, economy and sustainability of the Martinez community," said Mayor Rob Schroder. "It is also important to adopt rules that are easy to understand and minimize the impact on businesses, especially our small businesses. We are working to craft an ordinance that accomplishes all of these objectives."  He added that the input of the Martinez community – merchants and residents alike – is important.

To help business owners and residents better understand the proposed ban and answer specific questions, the City will hold two public workshops, both on May 28th, to answer questions about the proposed ordinance. The workshops will be held at 8:30 a.m. for merchants and 6:30 p.m. for residents in the Martinez City Council Chambers, located at 525 Henrietta Street.

Nearly 20 billion single-use plastic bags are used annually in California, but less than five percent are recycled. The State Water Resources Board is focusing on trash reduction to prevent litter from going into streams, creeks and water outlets.  Martinez has increased its litter pickup and installed trash capture devices in about 60 storm drains in the downtown area along Alhambra Avenue and other commercial areas to prevent plastic bags and other such debris from going into the creeks and bay, noted City Engineer Tim Tucker. He added that more such devices are to be installed.

Over 90 jurisdictions in the state have approved plastic bag ban ordinances that impose paper bag fees on customers that do not bring their own reusable bags, including the cities of Walnut Creek, Pittsburg, and San Pablo. Pleasant Hill is currently considering a similar ordinance. In Martinez, the proposed user fee would be 10 cents per paper bag.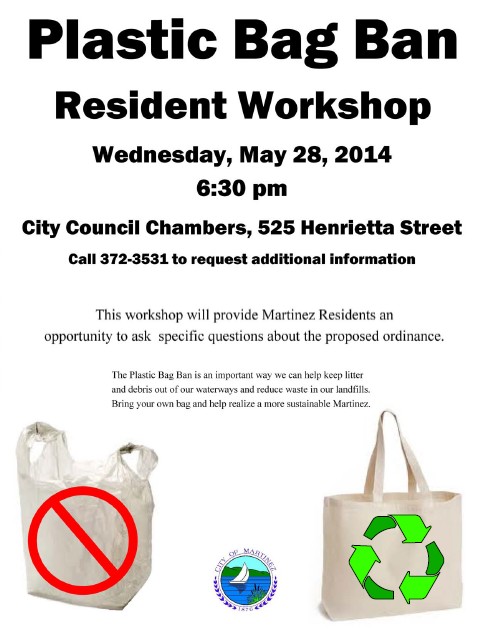 >