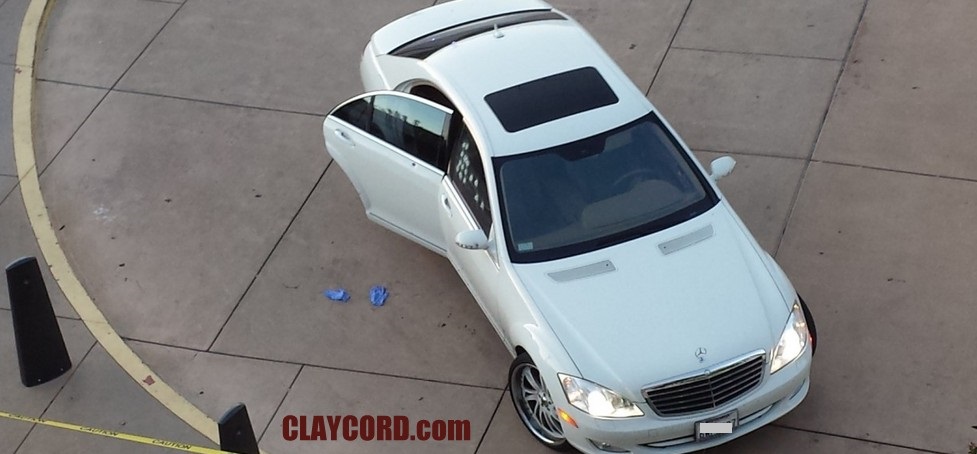 >
As we first reported, there was a shooting on Ygnacio Valley Rd. & Oak Grove Rd. in Walnut Creek on Sunday night.
The vehicle pictured above arrived at John Muir in Walnut Creek just a few minutes after the shooting.
The following update is from the Walnut Creek Police Dept.:
Suspect: Black male adult, early-mid 20's, medium build, 6′-6'02" tall, wearing a black 3 hole mask, t-shirt and blue jeans. Armed with a semi-automatic handgun.
Suspect Vehicle: Light colored Honda (or similar type) four-door sedan.
Victim Vehicle: White four-door Mercedes
Narrative: On Sunday night just before 8pm, the Walnut Creek Police Department received numerous 911 calls reporting several shots fired into a vehicle at the above location. Witnesses said the victim and suspect vehicles were driving westbound on Ygnacio Valley Road approaching the red light at Oak Grove Road. The suspect vehicle pulled up alongside the victim vehicle and shots were fired into the victim's front passenger window. The suspect then exited the car and fired numerous times into the victim's vehicle, striking both the driver and front seat passenger. The two victims (adult female driver and adult male passenger) had just left a concert at the Concord Pavilion.
The suspect vehicle then fled northbound onto Oak Grove Road. The victims were taken to John Muir Hospital for treatment and their condition is unknown at this time. Anyone with information or who witnessed the above is encouraged to call the Walnut Creek Police Department at (925) 943-5844.