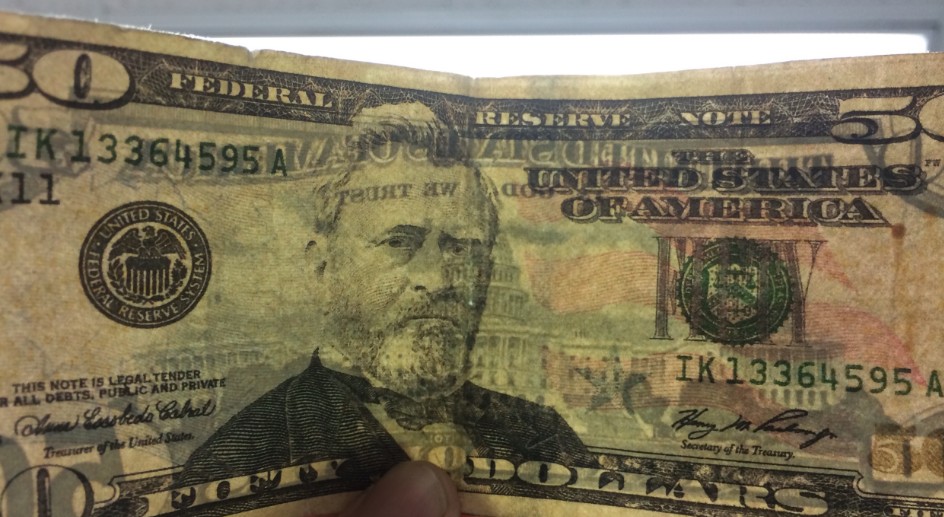 >
This is a fake $50, and unfortunately, one business fell for the scam.
Here's what one Claycordian said about the scam:
I work for a retailer in Concord and just wanted locals to know we have a scammer amongst us…This is the second counterfeit bill one of our cashiers has inadvertently accepted this week.
Unfortunately the cashiers did not notice and the scammer left scott free. Above is a picture of the most recent $50. As you can see the quality is quite poor when compared to a real $50.
Everybody keep your eyes out, we have to catch them in the act!
Sorry to hear, but thanks for the warning!