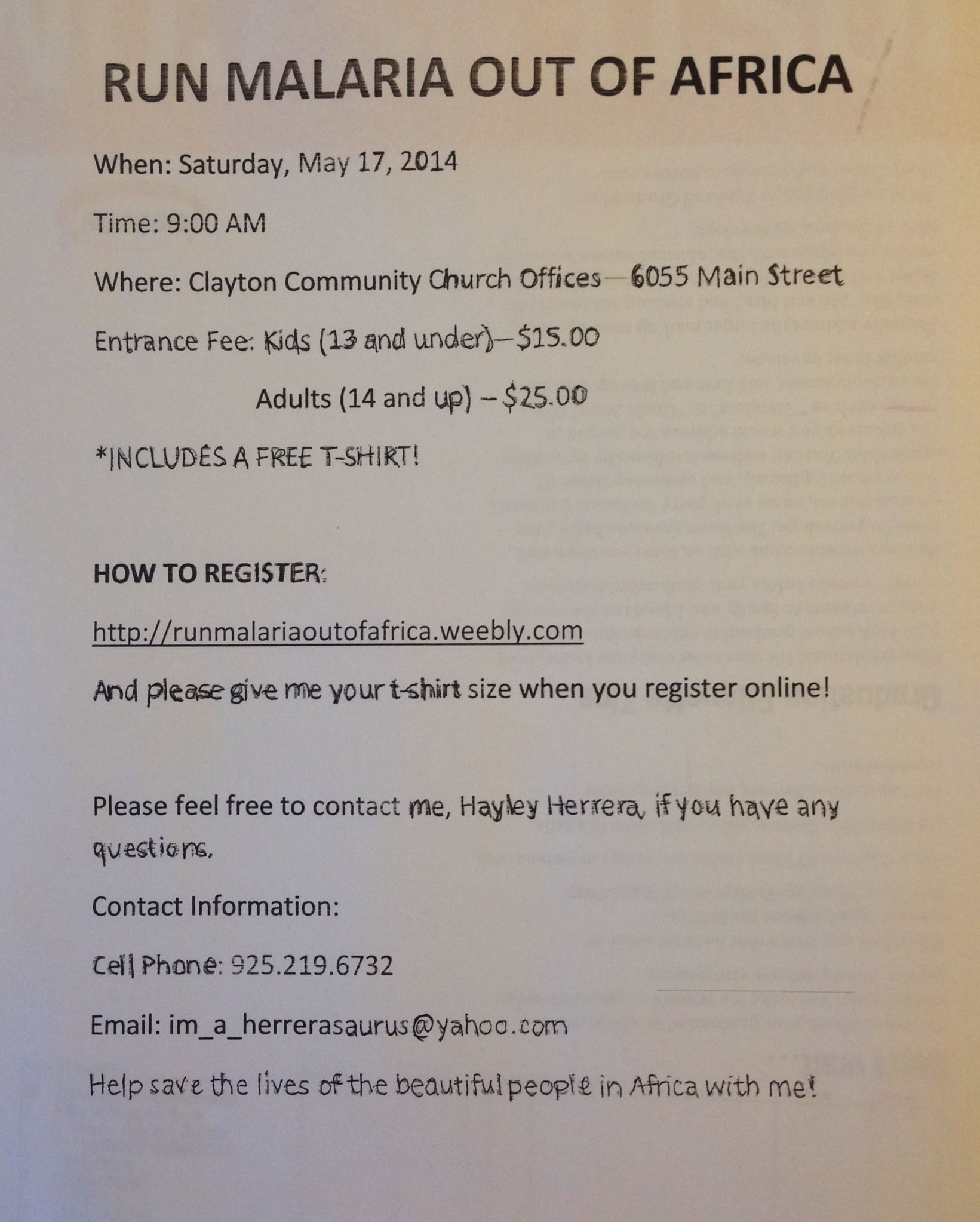 >
Two Clayton Valley Charter High School students are planning a 5K fun/run on May 17th (tomorrow) to help raise funds to run malaria out of Africa.
Hayley Herrera and Conner Smith say "Malaria claims the lives of 483,000 children per year—90% of those in Africa. That's 1,300 kids who lose their lives to a mosquito bite every day. We need to close the gap to keep the drive toward zero malaria deaths going. Without sustained and predictable long-term funding, the gains we've made could even be reversed. While not all adult cases of malaria are fatal, the disease keeps adults out of work and robs families of precious disposable income. In all,malaria costs Africa an estimated $12 billion a year in lost productivity."
Please click on the flyer shown above to register and learn more about the event.