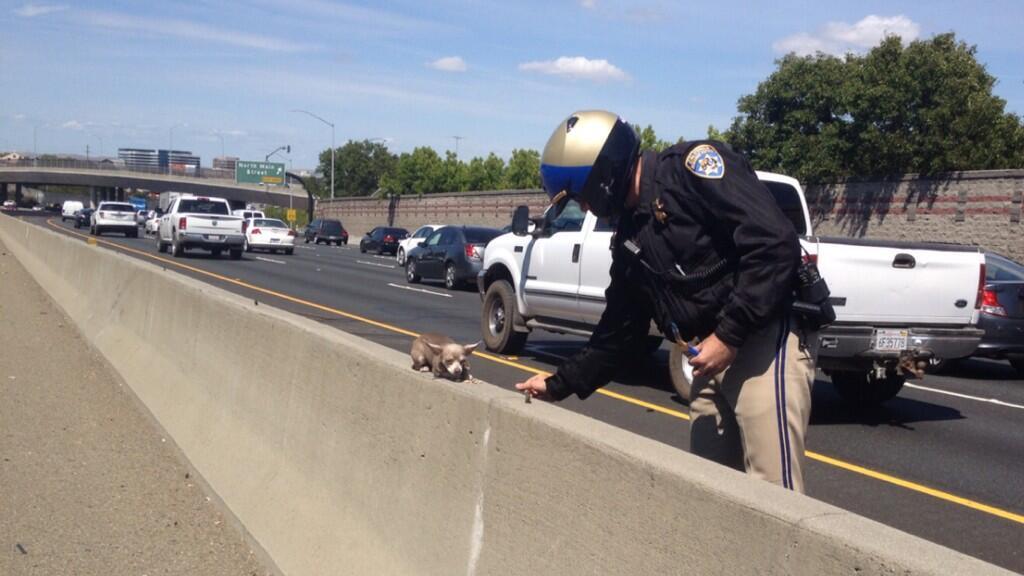 >
A Chihuahua rescued from Interstate-680 in Walnut Creek during rush hour earlier this month has been reunited with its family, Contra Costa Animal Services officials said today.
The small dog, dubbed "Freeway" by animal services officials after it was found on the interstate's concrete center divider around 6 p.m. on May 9, was picked up by her family, which includes two little girls and their father, animal services officials said.
California Highway Patrol officials speculated at the time that the dog had been abandoned on the freeway.
However it turned out the dog, known as Charm by its owners, had escaped from the backyard of its home near the freeway, and the girls had been posting Instagram photos of their lost dog ever since, officials said.
The dog drew multiple offers from members of the public eager to adopt, prompting animal services officials to urge people to take that passion and put it toward the adoption of another dog that needs a home.