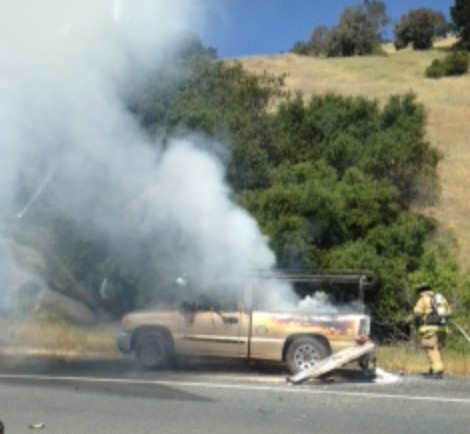 >
A vehicle fire was extinguished on westbound Highway-24 today.
No injuries were reported, and the cause of the blaze is unknown.
Even thought the cause remains unknown, it's a great reminder to check the fluid in your radiator, especially since it's so hot outside.
Thanks to Brooke for the picture!