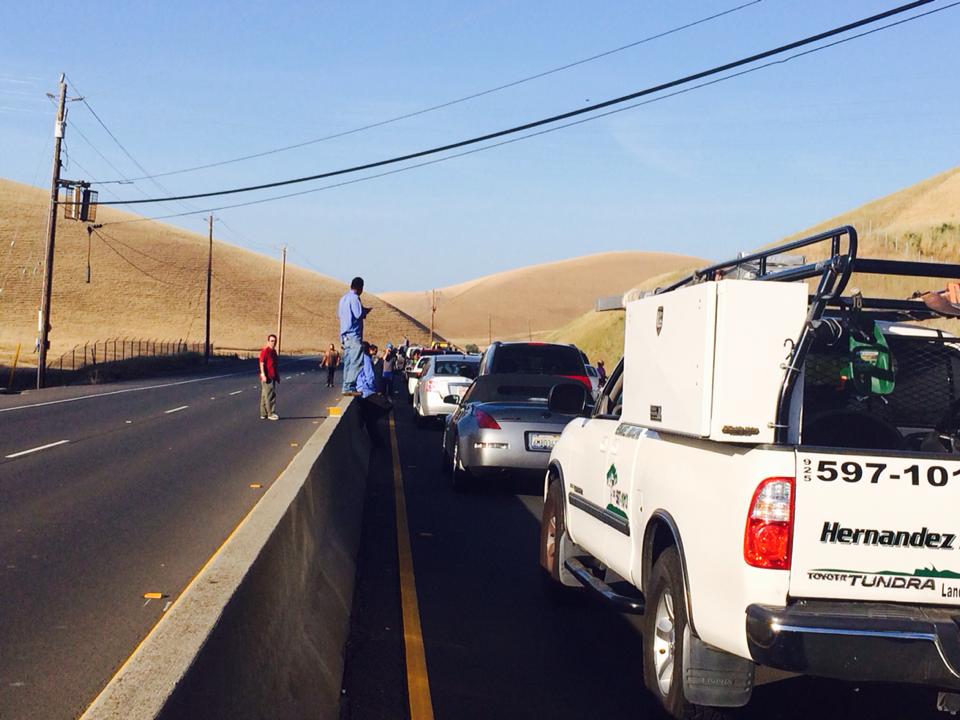 >
Traffic came to a complete stop on Kirker Pass Rd. near Pittsburg tonight after a vehicle hit a power pole, which knocked down live-wires and started a 15-acre grass fire.
The fire has been extinguished, and as of 7pm, the road towards Pittsburg is still closed at Myrtle Dr. in Concord.
Thanks to Lrm Caracaz Monsod for the photo!