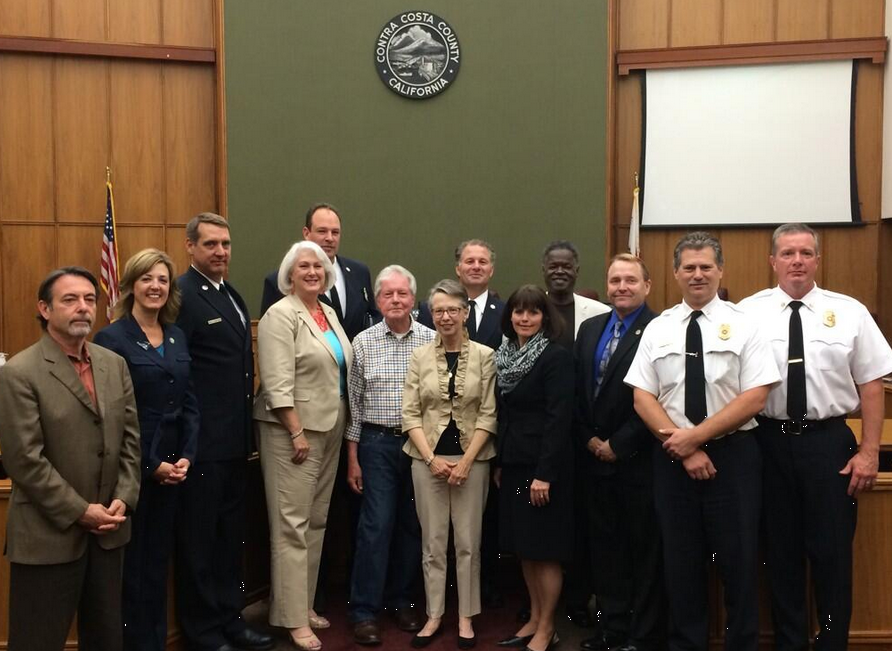 >
They had a job to do, and they did it well, and because of that, a Walnut Creek resident is alive today.
The fire crew from station #7 on Walnut Ave. in Walnut Creek was recognized today by the Contra Costa County Board of Supervisors for saving the life of Walnut Creek resident Robert Hansen, who suffered cardiac arrest.
Great job, #7, and thank you.