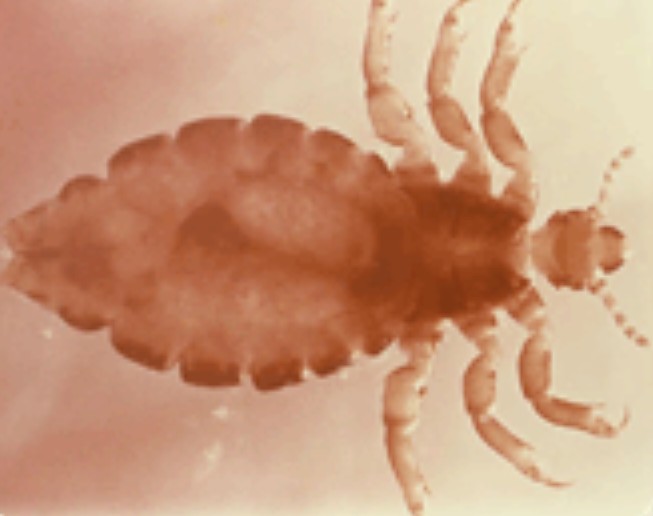 >
Mt. Diablo Unified School District's (MDUSD) policy on head lice, which was adopted on August 24, 2004 is being revised to comply with the guidelines set forth by the California Department of Public Health in March 2012, according to the MDUSD.
At Wednesday night's MDUSD school board meeting, the board will consider changing their current policy, which states that if a student possibly has head lice, they will be examined by the school nurse, as will their siblings who attend the same school, and if it's confirmed that they have lice, they will be sent home and the parents/guardians will be given recommended treatment procedures.
The new policy is completely different. According to the MDUSD School Board agenda, head lice doesn't pose a health risk, it's not a sign of uncleanliness, and it's not responsible for the spread of any disease.
The agenda further states that when a student is absent from school and identified as having head lice, it increases the risk of bullying. They say "archaic policies cause many unnecessary absences from school, and with potential negative effects on academic performance."
If this new policy is passed, the agenda says "staff, students, and parents/guardians will be educated about head lice, the district will establish evidence based management for students with head lice, and they'd like to maximize academic performance and minimize absence due to unnecessary exclusion of students with head lice."
To sum it up, under the new policy, if a student has head lice, the parents will be notified, and the student with head lice will stay in school and "not be isolated or otherwise be subjected to restrictions of his/her activities," according to the district.
Wednesday night's MDUSD school board meeting starts at 7:30pm, and is located in the School District Board Room – 1936 Carlotta Drive in Concord.
UPDATE: The item has been taken off the agenda for an unknown reason.
We were looking at the full agenda researching other topics, and noticed the item about head lice was no longer on the agenda. We asked one board member, and he/she did confirm that it was taken off the agenda, but did not give a reason why.
We will update this post when we hear more.