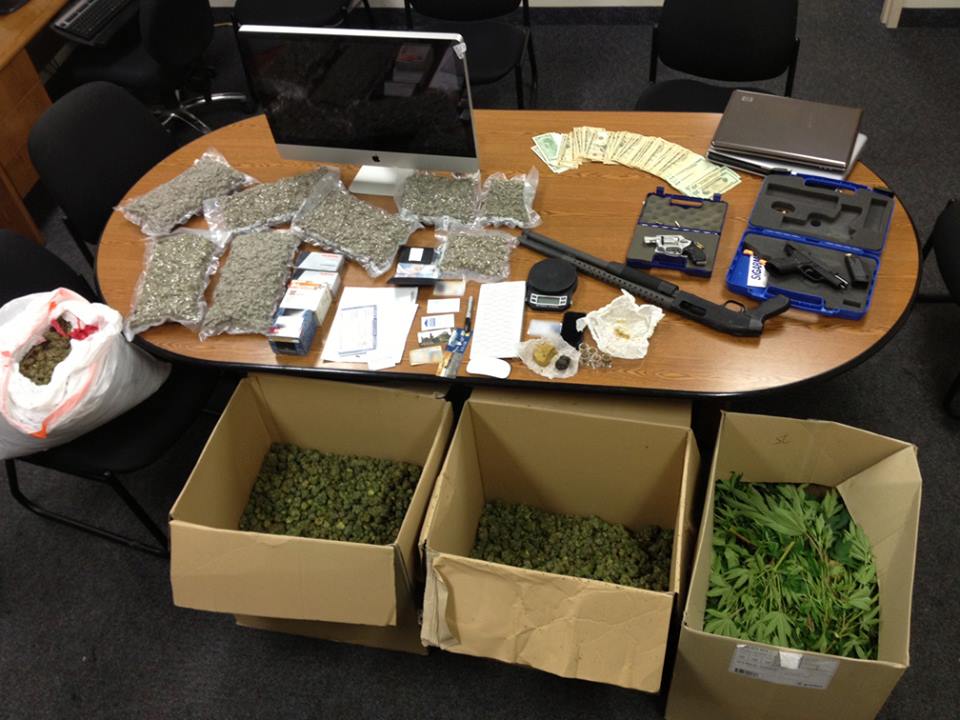 >
What started as a traffic stop ended up with the seizure of approximately 100 pounds of marijuana, weapons and cash and other paraphernalia in Concord & Pleasant Hill, the Contra Costa County Office of the Sheriff announced today.
A Contra Costa County Office of the Sheriff Sergeant stopped a vehicle for a traffic violation on Hookston Road in Pleasant Hill, and a subsequent consent search of the vehicle resulted in the locating of two large boxes of processed marijuana.
As a result of this seizure, a search warrant was served on a home on Stimel Drive in Concord. A marijuana grow operation of over 150 plants was found on the property. Deputies also found weapons, ammunition, cash and processed marijuana.
Two suspects were arrested and booked on a number of charges including numerous marijuana offenses, conspiracy and theft of utilities. The total street value of the recovered marijuana is estimated to be several hundred thousand dollars.